Take That Live On Heart Breakfast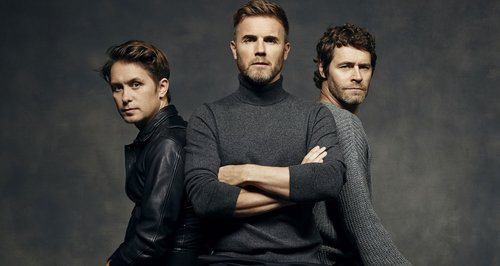 When Take That Were LIVE on Heart Breakfast.
One of the highlights of 2015 was having the Take That boys on Heart Breakfast back in October and they didn't disappoint.
We gave callers the chance to speak to the boys and ask them whatever burning questions they've always wanted to ask.
And we even asked them if a new tour was on the cards anytime soon, but little did we know that they'd do an intimate gig with us a couple of weeks before Christmas.
Have a listen back to what our listeners asked Take That, and some of them we're pretty weird
None of us expected Chris to ask the boys the question that he did though, but at least we know that Gary doesn't like bacon!
Take That Interview

What an incredible morning, Take That were LIVE on Heart Breakfast with Ed & Rachel, We talked about a new tour, new album and even whether they prefer bacon or sausage...

Posted by Heart West Midlands on Friday, 16 October 2015