Could Rachel Spot The Red Arrows Pilot?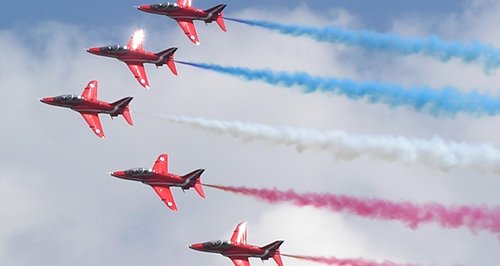 It's the RAF Cosford Airshow this Sunday. The Red Arrows are going to perform and we surprised Rachel with a call from Red 10
Surely Rachel would be able to tell if she was speaking to a Red Arrows pilot? Well apparently not!
Ed managed to get hold of 3 mystery callers and he had them on the phone ready to speak to Rachel.
All he had to do was guess whether the callers were Pilots or Fakes... and things got interesting very quickly.
She asked some really awkward questions including one about what underwear they were wearing!
But what Rachel didn't expect was that she'd be speaking to an actual Red Arrows Pilot!
Listen back to the full quiz earlier and just admire how cool Mike, also known as Red 10, was!