This Research Could Change Your Life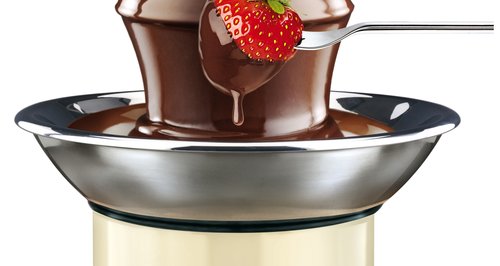 A staple of weddings and parties galore, the chocolate fountain has become a symbol of decadence and luxury. But what if chocolate wasn't the only option?
Well, those boffins have been at it again. And not just any boffins, this one is from Sutton Coldfield!
Adam, a midlands mathematician, has done research into which other liquids will behave like chocolate, because it turns out that the luxurious manner in which the molten chocolate falls from the fountain top is a very particular property. And it has a very particular mathematical formula.
So Adam got to spend time testing this in the lab, and he found out exactly which other liquids would work in the same way. Hear him explain this groundbreaking research to Ed & Rachel on Heart Breakfast: