We did the Time Tunnel from a pub!!
29 August 2017, 09:58 | Updated: 29 August 2017, 10:15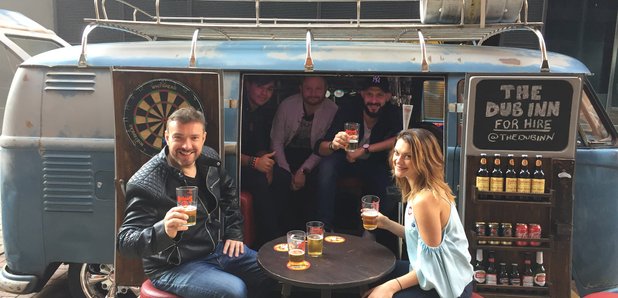 Heart Breakfast kicked off the bank holiday weekend in Style by finishing Friday's show FROM A PUB!
Ed & Gemma were celebrating the start of the Bank Holiday weekend and Ben from Oldbury called offering to bring a pub to them!
Ben recently converted his VW Camper Van into his very only local pub 'The Dub Inn'. It's equipped with everything a portable bar could need including beer on tap!
After calling Ed & Gemma, Ben rushed down to Heart HQ and the guys did their first ever Time Tunnel sat in a pub!
Thanks to Ben for coming and brighting our day. You can find more information about The Dub Inn on their Facebook page
You can listen to Ed & Gemma from 6am Monday to Friday on Heart Breakfast.