Tweet Who?!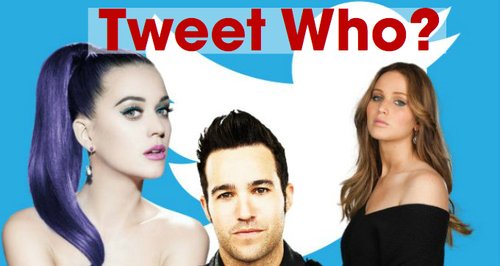 To celebrate Twitter turning 10 years old this week Ed & Rachel brought back one of the shows most loved features! Tweet Who!
If you're one of our veteran listeners you'll remember our little game called 'Tweet Who' from a year ago!
And if you're a new listener then don't worry, it's a very simple game.
Ed finds some of the BEST tweets from a handful of the worlds best known celebrities, he then gives Rachel 3 different options of who could of written that tweet and Rachel has to work out who it was more likely to have been!
Here's an example:
Who wrote this tweet?
"The script meeting sausages have arrived. D x #BoxOfSausages"
Is it...
A. Michael McIntyre
B. Ant & Dec
C. Morgan Freeman
Then Rachel would guess A,B or C!
P.s The answer is 'B' - Ant & Dec!
Listen back to how Rachel got on on Heart Breakfast!