Watch Gemma win an Olly Murs meet and greet for Sarah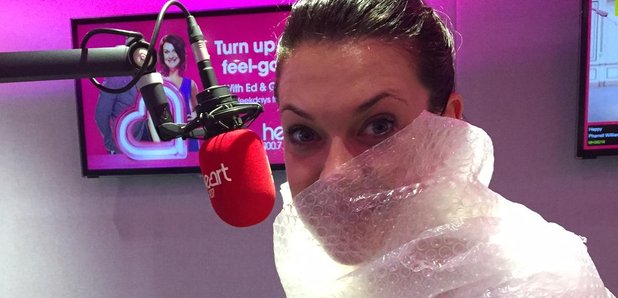 We wanted to send you to meet Olly Murs in March, but to win Gemma had to escape from 15 metres of bubble wrap!
Across the week Ed & Gemma were sending you to see Olly Murs at the Genting Arena on the 26th March 2017!
Olly is a friend of the show and last time he came in to see us he gave us some exclusive tickets for a backstage meet and greet at his gig in the West Midlands.
So on Friday 3rd February, we decided to give the meet and greet away, and we came up with an 'interesting' idea to do it... I think Ed & Gemma had too much coffee that morning!
One of Olly Murs' iconic songs is Wrapped up, so we wanted to see if Gemma could fight her way out of being wrapped up in 15 metres of bubble wrap in 30 seconds.
If Sarah guessed correctly she would win this unbelievable prize!
Watch the moment Gemma tried to wriggle her way out of the bubble wrap jacket below.