Watch The Easter Creme Egg Challenge
13 April 2017, 10:45 | Updated: 27 June 2017, 12:25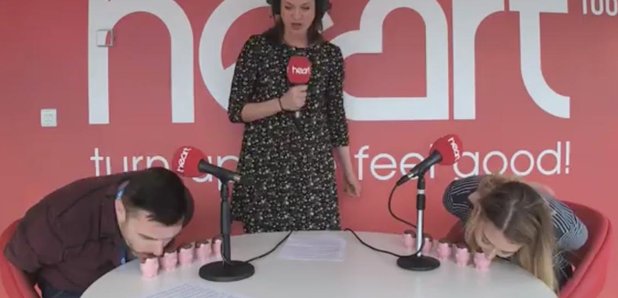 Ahead of Easter we played the Crème Egg Challenge. Amy from news versus Ed from Heart Breakfast, who could eat the most in a minute.
Ed & Gemma found out that Amy, who reads the news on Heart Breakfast, is a massive fan of Crème Eggs so they wanted to know how many she could eat in 1 minute.
But to make the challenge even harder, she had to chose either Ed & Gemma to go up against in the 'Creme Egg Arena'.
She chose Ed as the challenger, so Gemma took over as the race commentator.
They were given 1 minute and could only use their mouths... and there were some pretty weird noises coming from both Ed and Amy.
Watch the full Facebook Live video below.
Listen to Heart Breakfast with Ed & Gemma, weekdays from 6am