The Heart House - Your VIP Tour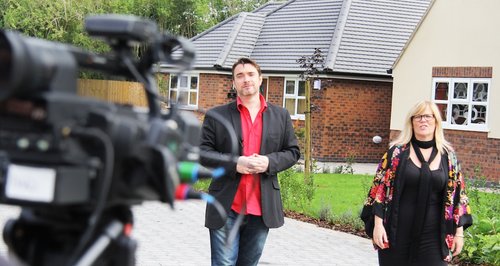 Keep up to date with Heart House in progress from the ground up. Latest update - we have a GARDEN!
October 14th


Ed & Rachel have a chat to Ray from Damson Homes for a progress update!
Ray from Damson Homes Update 14.10.13
September - Week 4
Joel Ross revisits the Heart House site, just days after Steve. What a transformation!
September - Week 3

Steve Denyer revisits the Heart House site. 2 weeks ago, we were looking at foundations. Now we have a roof!
September - Week 1
They're no Kirstie and Phil however, Ed and Rachel and the rest of the team from Heart couldn't wait to see what Damson Homes were building. Watch our exclusive tour of the site and how it will look when finished!
Find out more about The Heart House and enter for your chance to win a brand new home!