Inquest opens over Castlemartin soldier deaths
30 June 2017, 11:36 | Updated: 30 June 2017, 12:36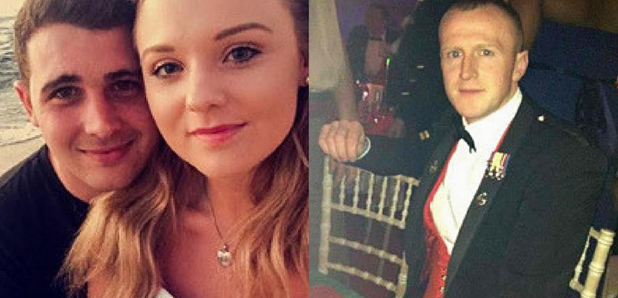 An inquest has heard two soldiers suffered fatal blast and burn injuries on a training exercise in Pembrokeshire.
The inquest opened at Birmingham Coroners' Court after Corporals Matthew Hatfield and Darren Neilson were fatally injured at the Castlemartin firing range earlier this month.
The site is used to carry out direct-fire live gunnery exercises for tanks and armoured vehicles.
Two other soldiers from the Royal Tank Regiment were also seriously injured.
The inquest heard Cpl Hatfield from Wiltshire, and Cpl Neilson from Lancashire, were experienced soldiers who had served in Iraq and Afghanistan.
Cpl Neilson was married, joined the Army in 2004, and was a tank gunnery instructor and commander.
His colleague, Cpl Hatfield was engaged, joined the army aged 16, and won the prize for the best cadet during training at Bovington.
In a statement immediately after the soldiers' deaths, Lieutenant Colonel Simon Ridgway, commanding officer of The Royal Tank Regiment, said they were "exceptionally talented soldiers who loved what they did''.
He added: "The regiment has lost two real characters and feels truly honoured to have served with them.''
The incident came five years after a 21-year-old soldier died when he was shot in the head after live machine gunfire was wrongly directed towards a "safe haven'' area at Castlemartin.