What Are Fidget Spinners And Why Are Your Children So Obsessed With Them?
28 April 2017, 11:06 | Updated: 28 April 2017, 12:00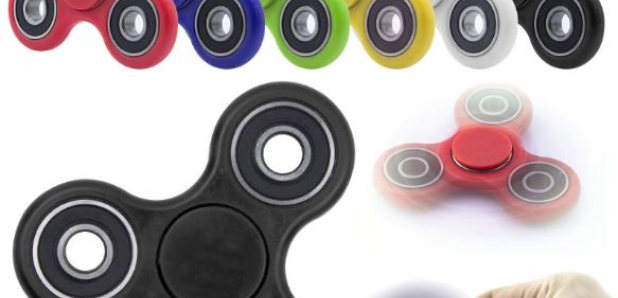 They're taking the playground by storm – but what exactly are fidget spinners?
Some playground crazes are hard to fathom, but this one is really unexpected. Kids are no longer obsessed with Tamagochis and Pokemon cards – it's fidget spinners that are all the rage nowadays. "What's a fidget spinner?" we hear you ask.
Originally, these little items were designed for children with on the autistic spectrum and with other special education needs, before tetchy office workers used them and began to use them as an alternative to stress balls. You hold the fidget spinner between your fingers, flick it and watch it spin away.
No, it's not the most technologically advanced toy we've ever seen in playgrounds in recent years, but the colourful items have now become must-have items in your local schools. Children are completely and utterly obsessed!
If your kids are often salivating over expensive items such as games consoles and tablets, this could be a relief, because fidget spinners cost less than quid. Bargain!
But not everyone is enamoured with the unusual toys. Some school have BANNED fidget spinners. One school in Manchester sent a text message to parents, warning: "As from Wednesday 26th April fidget spinners are banned from All Hallows. They are a distraction to learning and can be dangerous. Any fidget spinners seen in school will be confiscated. Thank you for your support in this matter."
Children enjoy the competitive aspect of fidget spinners, as they see who can keep the gadgets spinning the longest. One production description claims that they are "great for those that can't quite keep still and need a fidget phenomenon to stop the strains and stresses whilst working".
Aside from being pure entertainment, fidget spinners can also help you kick to a bad habit like chewing your nails, as they provide a distraction. So, they have plenty going for them. Let's see how long this craze sticks around!