Magic Lamps At The Ready! Will Smith Could Play Genie In The New 'Aladdin'
20 April 2017, 16:47 | Updated: 20 April 2017, 17:07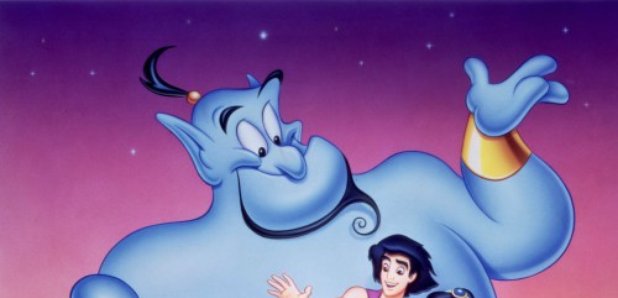 The character was voiced brilliantly by Robin Williams in the '90s.
Whoever plays the Genie in the new, upcoming Disney Aladdin movie has some big shoes to fill. Well, not literally, he doesn't wear shoes. He's sort of just a long wispy semi-transparent tail thing. But you know what we mean.
Anyway, the loveable character was memorably voiced by the late, great comedy genius Robin Williams in the classic 1992 original and its 1996 sequel Aladdin and the King of Thieves. Williams tragically died in 2014, and with a live-action reboot of Aladdin currently in pre-production, everyone is asking who could play the Genie, the character who entertained a generation of children in the '90s.
Well, according to the film website Deadline, none other than Hollywood superstar Will Smith is in the frame to do the honours and make our dreams come true. He's been a Fresh Prince, so why not a Genie too?
We're got so excited that today Heart's very own JK and Lucy played a mash-up of the original Aladdin theme and Will's rap from The Fresh Prince Of Bel Air. It was hilarious!
The new film will be directed by Lock, Stock and Two Smoking barrels filmmaker Guy Ritchie, more commonly associated with tough, geezerish gangster films such as the one on which he made his name. This is a bit of change of pace – talk about versatility!
It's reported that the new film will be a musical. In fact, Disney's head of motion picture production Sean Bailey says it will be a "highly energised" musical. Beats a semi-motivated musical, eh?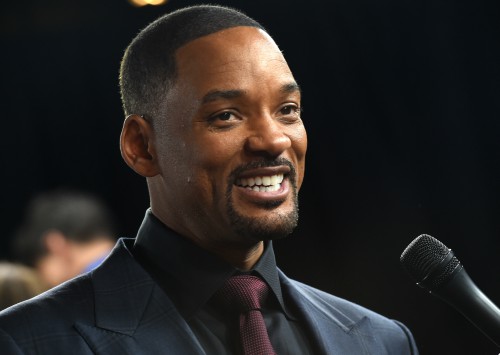 This comes after Disney celebrated huge success with their live action remake of Beauty and the Beast, which stars Emma Watson. They also have plans to release live action reboots of Dumbo, Mulan, Peter Pan, The Lion King, The Little Mermaid and Pocahontas.
Bimey, they're going to be busy over the next few years – but we're sure audiences will be absolutely delighted by the new projects. We'll be rubbing our magic lamps to make wishes that they all live up to the originals.