Date Our Ben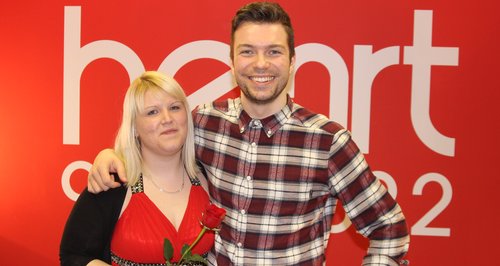 Kirsten needed your help to fix up Ben on a romantic date.
So, how successful was the date? Did love blossom?
Watch the awkward video below!
The Interviews
Kirsten whittled down all our wannabe dates to just 3 ladies and interrogated each of them...
Kirsten then asked the ladies of Wiltshire help select the date for Ben and the winner is .... HAYLEY FROM SWINDON
Before the date, we decided there's one woman we haven't consulted yet - Ben's MUM!
Listen back to Kirsten getting Ben's Mum to approve the date
The Date
So with the blessing of Ben's Mum, Kirsten and the ladies of Wiltshire the date went ahead and on Valentine's Day we got to hear how it went. I think it's fair to say we know why Ben is single now!
Watch the date unfold in 80 seconds
A HUGE thank you to Hayley Chapman for being such a great sport. We think we found Ben a GREAT woman ... but he just needs to work on his technique!