Meet Saara Aalto At Swindon's BIG Switch-On!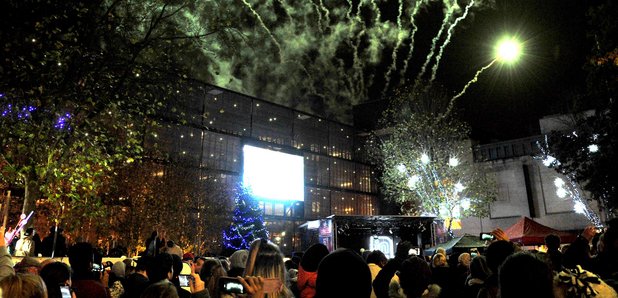 The countdown is on to the BIG switch on in Swindon Town Centre. This Saturday 18th November the town centre will come to life with a buzz of festive fun when the Christmas lights are switched on with the help of a few special guests!
A sprinkling of fairytale magic will be brought to the stage by X Factor runner-up Saara Aalto as she headlines the event along with the Best of Swindon 2017 winner Maisie Long and Voice Kids semi-finalist Lewis Blissett.
There's entertainment from 12pm until 4pm but the main event kicks off at Wharf Green at 5pm. There's Fairytale Disney songs from Saara Aalto and our very own Ben and Mel from Heart's Breakfast will take to the stage and help Saara Aalto to count us down to the switch on moment at 6pm.
The whole event will end with a bang too, as the Firework finale (subject to weather conditions) will light up the skies above the crowds as the town centre is illuminated with brand new Christmas lights. So switch on the festivities in Swindon this weekend - don't miss out on all the family fun. . And of course, a great selection of national and independent shops to start your Christmas shopping!

Win Your Way To The Switch On
Want to be there on us? Then answer the question below before 23:59 noon on Thursday 16th November and you and one other could be heading to the switch on, on us, to MEET Saara Aalto and enjoy all the festive fun.
We'll even give you a £500 Love 2 Shop voucher so you can kick start that shopping if you haven't already.

inSwindon BID Company Ltd
Level 4, Brunel Tower, Swindon, SN1 1LH