5 Ways To Eliviate From Boredom When Stuck On The M4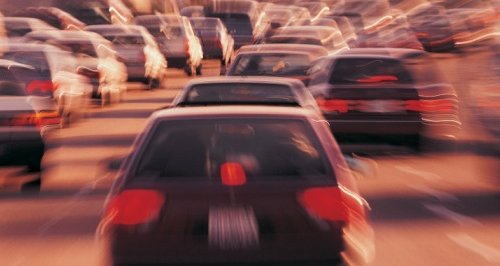 Thousands were affected with queuing traffic on the M4, and of course they had something to say on Twitter!
Being stuck in traffic is the worst! Plenty of people in Wiltshire were affected just this morning with static traffic on the M4!
But, what can you do to make it better?
1. Eat snacks and take selfies
You never have a bad time when you have snacks on you.
@HeartWilts Vicky and Dave again.. We may be stuck in traffic.. But we have each other and supplies. Lol pic.twitter.com/PPy18QX02o

— Victoria Harris (@Vixxi_P) April 30, 2015
2. Chase your dreams!
Set the bar low and you'll achieve your dreams!
@HeartWilts living the dream #m4 pic.twitter.com/6SafpX0BpL

— nwexpress couriers (@NwexpressC) April 30, 2015
3. Stare at the countryside
You've stared at the road for about an hour. Time to stare at some trees for the next hour.
@HeartWilts Vicky & Dave here.. Berkshire bound, it's our last day of work before honeymoon, stuck looking at this pic.twitter.com/5jB6dfhqdW

— Victoria Harris (@Vixxi_P) April 30, 2015
4. Play I-Spy?
There's only so many times you can use the words 'Car' and 'Road' though..
@HeartWilts my view pic.twitter.com/p3OW3QmlTx

— claire browning (@claireen2) April 30, 2015
5. Get out your car and grab a snap of your car!
Traffic must bad when you can get out of your car safely!
5th hour stuck on the M4! #traffic #m4traffic #m4 #trafficupdate pic.twitter.com/u0MCbWGors

— Shiráz Shakil (@shirazshakil) April 28, 2015
What did you do when you were stuff in traffic? Tweet us @HeartWilts!