Army Sergeant Guilty Of Attempted Murder
24 May 2018, 14:22 | Updated: 24 May 2018, 14:26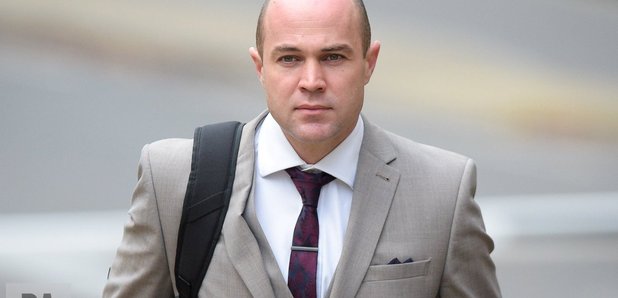 An army sergeant has been convicted of attempting to murder his wife by deliberately sabotaging her parachute.
Victoria Cilliers was unable to deploy her reserve parachute properly after the main one also failed during a 4,000ft jump at Netheravon Airfield in April 2015.
Despite suffering significant injuries, including a broken pelvis, vertebrae and ribs, she miraculously survived.
38 year-old Emile Cilliers was also convicted of a second charge of attempted murder and one of criminal damage - recklessly endangering life. This relates to him deliberately loosening a gas valve at the family's home in Amesbury.
Detective Inspector Paul Franklin, who led the case, said: "Emile Cilliers has shown nothing but contempt for his wife and children.
"On two separate occasions he made serious attempts to murder Victoria - one of these also endangered the lives of his two young children.
"His selfish motives were simple - he believed that by killing Victoria his financial problems would be solved; his army career would continue with no danger of Victoria trying to damage it, and he could continue his illicit affair with his girlfriend.
"He has failed to accept any responsibility for his actions which reinforces our view that he is a cold, calculating and callous man whose only duty of care is to himself.
"This has been a long and complex investigation and I would like to pay tribute to the dedication and tenacity of all the officers, staff and experts who have helped us in bringing today's successful conviction.
"I hope this case highlights our dedication to finding the truth, bringing offenders like Cilliers to justice and giving help to those who find themselves in subtle abusive and coercive relationships - like the one highlighted here. Often, from the outside, the abuse is not obvious because there may be no physical clues like cuts and bruises - but a victim suffering emotional and financial abuse, as in this case, can be just as deeply traumatised.
"If you find yourself in that situation please seek help - there are many people who are there for you."
Angus Macpherson, Wiltshire and Swindon Police and Crime Commissioner, said: "Victims in a coercive relationships suffer greatly at the hands of offenders like Cilliers. This case nearly cost a life and nearly left two children without a mother.
"Emotional and financial abuse is as deeply traumatising as those who suffer physical domestic violence and victims can suffer the after effects for many years afterwards.
"I hope this verdict will empower more victims to come forward and demonstrate that Wiltshire Police will listen, will act and the courts will recognise the devastating impact these types of crime have when sentencing.
"If you find yourself in that situation please seek help - there are many people who are there for you."