Army Sergeant Who Sabotaged Wife's Parachute Jailed
15 June 2018, 13:57 | Updated: 15 June 2018, 14:15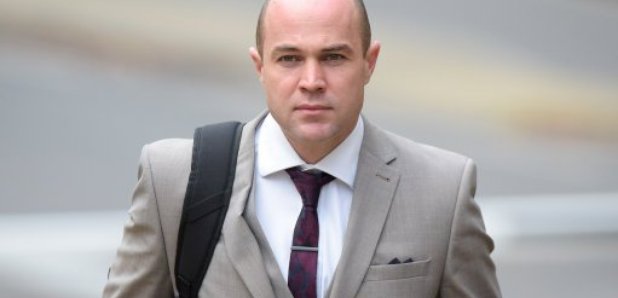 Ex-Army sergeant Emile Cilliers has been sentenced to at least 18 years in prison for trying to murder his wife by tampering with her parachute and sabotaging a gas valve at their home in Amesbury.
A jury found him guilty of two counts of attempted murder and a third count of damaging the gas fitting recklessly endangering life, during a retrial at Winchester Crown Court.
Victoria Cilliers who was an experienced parachuting instructor, plummeted to the ground after both her main and reserve parachutes failed to open properly during a jump at Netheravon airfield on Easter Sunday in 2015.
The 42-year-old was lucky to survive the fall.
Sentencing her husband Emile, the Judge said he was a "danger to the public". He added: "Your offending was extremely serious with your two attempts to murder your wife. They were planned and carried out in cold blood for your own selfish purposed which include financial gain. You have shown yourself to be a person of quite exceptional callousness who will stop at nothing to satisfy his own desires, material or otherwise. Nor have you shown the least sign of remorse."
During the trial, the court heard Cilliers' debts were "out of control" from taking his lover on expensive holidays.
He was given a life sentence and will spend at least 18 years behind bars.