Family Of Motorcyclist Killed In Swindon Crash Pay Tribute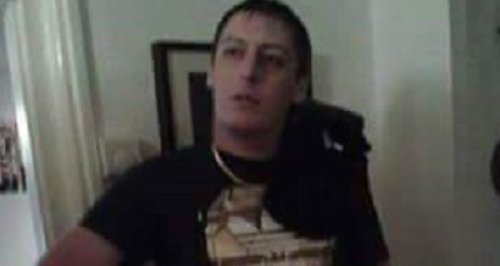 30 year old Luke Coram, from Blunsdon, died after his bike hit a traffic island and lost control in Dorcan Way, Swindon on Sunday 16th August.
His family have now released a statement and some photos of Luke.
His dad Ian Coram said:
"From a father to a son, the man who loved his motorbikes the same as his dad, his uncle Steven and his many mates who rode with the man.
I lost my son, my rock and my soul mate but he is with me always, as well as all the people who had the honour to share his life, Luke who to many liked to be called 'Coram'.
Coram is smiling down on us and riding in heaven. Me and Luke lived our time together to the full and he liked to listen to music - it was 2pac at first then he started to listen to Johnny Cash, Toby Keith and Hank William Jr, as well as so many more, too many to say. The song we always played was the Blues Man by Hank William Jr.
There will never be another like Luke, I am so proud of him and miss him, no words could ever say. I promised him that I would always look after Stacey and kids Charlotte and Cory as well as his family and friends. RIP my lovely son Luke (Coram). From Dad Coram. Xxx."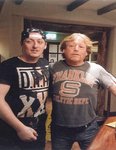 Luke's mum Tina Hyde said:
"Luke my beautiful, darling son was my life, everything I lived for and we did so much together within his short life, through good and bad I was always there. I am devastated my life will never, ever be the same without him.
Luke was funny, witty, outgoing, caring, loved his friends but most of all his bikes, they were his life. He always got me round his little finger and when I looked at him I just melted.
He came to me and said 'Oh mum I've seen this brilliant bike', 'What is it?' I said. He told me it was a Suzuki 1000. I said 'Oh no Luke you already have a bike', but he had always wanted this one, I looked at him, we smiled at each other – Oh Luke!
I bought him this bike, I bought it because I love him so much and just wanted to make him happy, and he was, he loved it so much.
Luke how do I live my life without you – how? See you on the tree. Love always and forever. Your Mum. X."
Luke's partner Stacey Walters said:
"My darling Luke we can't believe you have gone, you were my soul mate and a wonderful step-dad to Cory and Charlotte. We all had the most great life together on our family outings, our recent holiday to Weymouth and long walks with Honey our dog. We all miss you so much, you were a loving son and were your dad's best friend.
You were so kind and caring, everyone you met thought you were a great person, you had a fun outlook on life and tried to enjoy it to the full, you had a passion for motorbikes and loved riding and watching them at Santa Pod and bulldog bash with your dad and uncle Stevie.
You will be sadly missed by all who knew you as you have touched the hearts of so many people. Please don't worry as I will make sure that your dad is ok. Love you Forever, Stacey. X."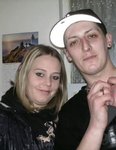 Stacey's children Cory and Charlotte have written a note to Luke:
Police are still appealing for witnesses to the accident, which happened at 9.36pm, to come forward.
They would particularly like to speak to the driver of a red BMW saloon or similar type vehicle that was in the area at the time.
Anyone with information should contact Sergeant Steven Love, of the Tri-force Specialist Operations Roads Policing Unit on 101, or Crimestoppers on 0800 555 111 where information can be left anonymously.