Bioethanol Real Flame Fires Warning
3 July 2018, 10:41 | Updated: 3 July 2018, 10:53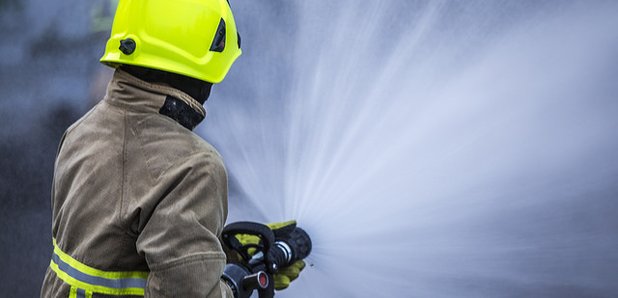 Dorset and Wiltshire Firefighters say a woman suffered burns after a bioethanol real flame fire was used outside under a sun parasol.
Station Manager Dave Geddes said: "The parasol meant the flammable vapour was trapped; it then ignited, and a woman suffered burns as a result."
"These fires should always be used in an open area, away from anything which could easily ignite, such as overhanging branches, hedging or garden furniture. In addition, owners should always ensure that the fire is completely out and has cooled for at least 15 minutes before refilling with fuel."
Dorset & Wiltshire Fire and Rescue Service is reminding owners of bioethanol real flame fires to always follow the manufacturer's instructions and also follow these top tips:
Beware of cheap sub-standard products.
Follow manufacturer's safety advice.
Remember that bioethanol fuel is highly flammable.
Flame can be almost invisible, especially when the fuel level becomes low.
Refuel only when the fire has been extinguished and the container is cold.
Use approved small containers to refuel.
Wipe up any spillages before igniting the bioethanol. Keep fuel away from clothes. Don't refuel when under the influence of alcohol – spillages of fuel could more easily happen and go unnoticed.
Light with a manual or electric taper. Don't use a lighter, match or lit rolled-up paper.
Keep children and pets away from the fire.
Don't move the appliance with the fuel lit.
Store bioethanol in appropriate containers away from any naked flame and carefully consider where to keep fuel safely.
Do not use fires in an area with poor ventilation.