Tributes To Woman's Body Found On Road
3 June 2013, 09:15 | Updated: 11 June 2013, 10:54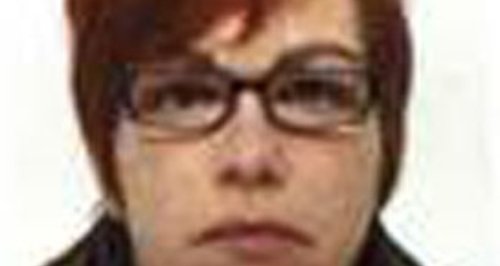 Tributes have been paid to the family of Sarah-Jane Blackburn who was killed in a road in Royal Wootton Bassett earlier this month.
At approximately 11pm on Sunday 2nd June 2013 42 year old Sarah-Jane Blackburn's body was found lying in the Royal Wootton Bassett bound lane of the A3012 at the junction with Stoneover Lane. She received extensive head injuries and was pronounced dead at the scene.
Mrs Blackburn's husband, Mark Blackburn said:

"Sarah was dear to our hearts. She was much loved, cherished and appreciated.

"She was always willing to help anyone and would do anything in her power to make the people around her happy.

"She will always be a happy beat in our hearts and sadly missed always and forever."
Wiltshire Police are thanking the dozens of witnesses who have come forward following the fatal road traffic collision in Royal Wootton Bassett and ask for any more to come forward.
Officers at Wiltshire Police's Serious Collision Investigation Team believe the 42 year old was struck by a vehicle which has failed to stop.
Inspector Steven Cox, head of Roads Policing at Wiltshire Police said:
"I would like to thank every person who has come forward with information following this incident - the information they have provided has already proved invaluable.
"What I am now urging is that anyone who was in this area - especially on the A3102 heading towards Royal Wootton Bassett between 10.30pm and 11pm on Sunday evening, to contact us immediately. The smallest amount of information might prove vital.
"We believe this woman was struck by a vehicle which has then failed to stop at the scene. It is possible that the driver of this vehicle might not have realised they have hit anything or might have thought they had struck an animal.
"If you think you may have been involved in this collision, it is imperative that you contact Wiltshire Police or Crimestoppers immediately."
The road was closed for 8 hours while officers from the Wiltshire Police Serious Collision Investigation Team investigated the scene. The Collision Team would like to hear from anyone who was using the A3102 in the Stoneover Lane area between 10.30pm and 11pm on Sunday 2nd June whether they believe they have information or not.
The Collision Team can be contacted on 101 extension 720 3111 or via Crimestoppers on 0800 555 111 where information can be left anonymously.