Boots shop in Amesbury handed back to owners
12 October 2018, 14:33 | Updated: 12 October 2018, 14:34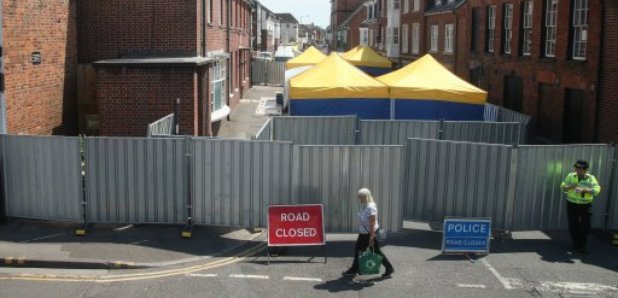 A Boots store in Amesbury has been handed back to the firm about specialist cleaning.
The shop on Stonehenge Walk was closed in the summer as part of the Novichok investigation.
A Defra spokesman said: "Thorough clean-up work by specialist military teams has been successfully completed at Boots in Amesbury and Defra has now handed the site back to Wiltshire Council.
"Like all the other sites in the South Wiltshire area affected by the incidents in March and June, government scientists have carefully examined the clean-up operation and are fully satisfied that the store is safe to return to public use."
Sian Wilton, Head of Customer Experience for Central Region, Boots UK, said: "It's been a real team effort for everyone involved to make sure that during this time, patients have been able to access their prescription medicines and speak to a pharmacist when they needed to. We really appreciate all of the support we've had from the local community and for the work that Defra have done to make sure that the store is safe."
Alistair Cunningham, chair of the South Wiltshire Recovery Coordinating Group, said: "I'm delighted that Boots pharmacy has been handed back and will reopen. This is good news for the local community as we are aware that this is a well-used and popular facility.
"Boots reopening is also a positive step forward for Amesbury following the recent incident and signifies that the town is getting back to normal."
Premises owner Andy Rhind-Tutt said: "This is extremely welcome news for everyone who has been directly and indirectly affected by the tragic incident, and in particular those people who depend upon the important service Boots deliver in the community.
"Thanks need to be given to all those involved in returning the unit safe and sound for its continued use and to the police and security team for their dedication to the task."
There are two remaining sites affected by the Salisbury and Amesbury incidents which are still to be handed back. The Skripals' house in Christie Miller Road, Salisbury, and Charlie Rowley's home in Muggleton Road, Amesbury, where clean-up work is ongoing.
The store will remain closed while the Boots team undertakes some essential maintenance.