Campaign to save children's centres
25 March 2019, 06:00 | Updated: 25 March 2019, 10:23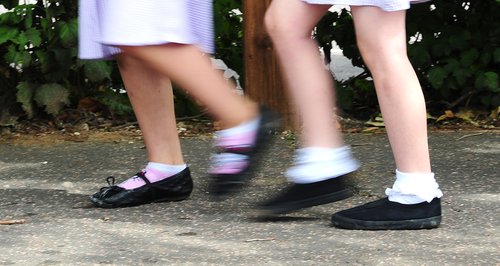 A mum from Wiltshire has told Heart why she's campaigning against the closure of six children's centres.
Wiltshire Council is currently considering the future of the sites in Cricklade, Pewsey, Mere, Salisbury City, Trowbridge Longfield and Westbury White Horse.
It follows the closure of nearly half of Wiltshire's 30 children centres in 2016, with 13 services moved into alternative venues such as halls, libraries and leisure centres.
Wiltshire Council have described this as a 'successful model' that they want to expand, pointing out that more people are also accessing information online.
However mother of two Nadine Crook from Warminster disagrees and is campaigning to prevent the closures, particularly to the site in Westbury. She has started a facebook page called 'Save our Children's Centre - Westbury' and a petition opposing the new closures, which she is encouraging people to engage with.
She used to use the children's centre in Warminster before it was closed, but has told Heart plans to relocate services elsewhere did not work out.
She said: "Within a couple of months of closure no groups, except for the breast feeding support group, kept running. So we lost all of our groups and we lost a drop in centre that people could access at any time and that was available to everybody."
Nadine is concerned that the same thing will happen in locations like Westbury if these new changes go ahead.
"The thing that concerns me the most is where we go in a years time, so they're saying they want to close these centres because they stand to save money, but then once they've closed the centres where are they going to save the money out of the next years budget?
"Because it's not a ring fenced budget for the children's centres this is an area that will be gradually eroded over the years, so I think we need to make a stand now."
Liz Blackshaw, who used to live in Salisbury and now helps lead the 'National Save Our Children's Centres' campaign, said: "The centres have transformed the lives of young children and their parents across Wiltshire.
"We cannot allow these services to be cut from the lives of the most vulnerable, and we've got to defend the jobs of the people who have dedicated their careers to assisting young children and their parents."
A consultation on the future of the six centres ended on March the 20th and a report is due before Wiltshire Council's cabinet this Spring.
Laura Mayes, cabinet member for children's services, said: "Our children's centre services play an important role in improving outcomes for young children and their families. Parents and carers tell us the services provided are important, and they are most effective when all partners work together.
"Families deserve the best early help support but we have to do this within the financial challenges we face. Rather than spend money on costly underused buildings we want to invest in the staff and the services to give young children the opportunities to have a good start in life.
"We know sometimes parents want that community support and at other times would prefer to access the help they need online or in places they already visit such as libraries. We look forward to hearing people's views about how we take these services forward."