Cannabis Factory Found In Trowbridge
22 October 2014, 16:03 | Updated: 22 October 2014, 16:11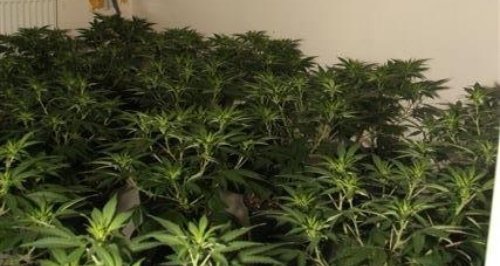 Police in Trowbridge have discovered a cannabis factory in a house on East View Road, Trowbridge and arrested a youth at the property.
The house is believed to contain in the region 250 of young plants including a potting room in the loft.

Following some intelligence, officers made enquiries and entered the premises with the owner's permission and found a youth, believed to be in his teens, who appeared to be living at the premises and looking after the crop.

Acting Detective Sergeant Pete Boyce said:
"We found plants in most of the rooms of this house, including a potting room in the loft, which would have added up to a considerable cannabis street value. As with most of these cannabis factories the electricity supply had been by-passing the meter and could have put the building and local residents at risk of fire. This factory, hidden within a normal house, only adds to criminality in our communities and we are committed to tackling this problem and bringing those who would benefit to justice. We would like to hear from anyone who may have information that would assist us with our enquiries."

Police will be conducting house to house enquiries in the area to ask local residents if they have witnessed any suspicious behaviour around the property in East View Road.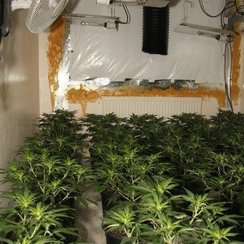 If you have information that would assist police please call 101 and ask for Acting Detective Sergeant Pete Boyce from the Trowbridge CID Team or alternatively, if you wish to remain anonymous please call Crimestoppers on 0800 555 111.