Council Tax To Rise To Fund Wiltshire Police
2 February 2017, 15:06 | Updated: 2 February 2017, 15:10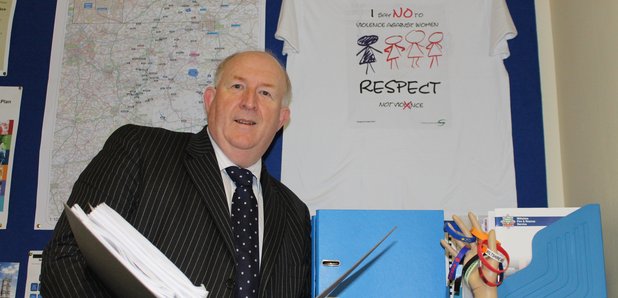 Wiltshire's Police and Crime Commissioner has set the policing part of council tax for 2017-18.
It will go up by £3.17 per year (or 6p a week) for the average Band D property, that is an increase of 1.9 per cent.
The increase, unanimously supported by the Police and Crime Panel, will help to protect community policing.
It means that the rate for the police and crime element of council tax for an average band D property will be £170.27, up from £167.10 for 2016-17.
The increase will provide the Commissioner with an additional £790,000 of local income for 2017-18.
With an £814,000 cut in Government funding, Angus Macpherson says he is materially left with a standstill budget for the year ahead. ''I carried out an extensive consultation because I don't take decisions like this lightly.
''This year I produced a short video setting out the need for an increase which was circulated to area boards across Wiltshire and to Swindon Borough Council for its localities.
''I carried out four live online Q&A sessions via Facebook and Twitter as well as setting out my proposals in a range of media interviews. I attended a number of meetings to answer questions.
''People were invited to let me have their views via a feedback form on my website, by email or by post. Parish and town councils and the business community were also invited to contribute.
''Of the hundreds of responses I received from the public, 66 per cent supported the increase. This was backed up by my specific Twitter poll where 68 per cent of respondents also supported the increase.
''The consultation demonstrated that the public are in favour of the increase to help maintain local community policing.
''I am pleased that the Police and Crime Panel have recognised the strength of the case, and have endorsed the increase in the police part of council tax.
''I have been lobbying hard for the Home Office to provide fairer funding for Wiltshire Police. Earlier this week I met the Policing Minister Brandon Lewis to press the case for a better deal for our county, which is among the lowest-funded Force areas in England and Wales.
''During meetings with our area's MPs before seeing the minister it was clear that they were supportive of our case.
''This decision will leave me with a funding gap of £3.719m in 2017-18. This year I intend using reserves of £1.439m to close the gap to £2.280m. The Chief Constable is currently producing a plan to identify efficiencies and savings to enable a balanced budget to be set.''