Crime Falls By 2.5% In Wiltshire
23 April 2015, 17:38 | Updated: 23 April 2015, 17:46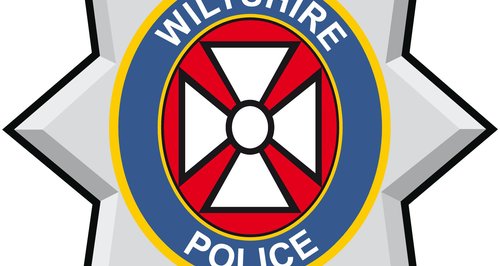 The Office for National Statistics (ONS) released the latest national and local crime figures which show that recorded crime has fallen by two and a half per cent in Wiltshire in comparison to a two per cent increase across England and Wales.
The ONS statistics relate to the 12 months from January to December 2014 compared to the same period in 2013. The figures show that Wiltshire is the fourth lowest force for volume crime per 1,000 people.
There has been a significant reduction in non-dwelling burglary of 20 per cent which amounts to a drop of 477 offences. This refers to businesses premises, sheds, outhouses and garages. There is also a five per cent reduction in residential burglaries, making Wiltshire Police the fourth lowest nationally.
In addition, Wiltshire has had the third largest reduction in theft offences (11 per cent), which equates to 1,630 fewer thefts.
There has been a 16 per cent increase in recorded crimes of violence (a total of 1,205 offences) which is in line with the national picture.
Recorded sex offences have increased by 43 per cent in the year under review. This represents an increase of 415 recorded offences.
The trend nationally and locally for sex offences is a steady increase. This is partly due to improvements in the quality of crime recording, in response to concerns raised by Her Majesty's Inspectorate of Constabulary.
The Police and Crime Commissioner for Wiltshire and Swindon Angus Macpherson said:
"My role is to hold the Chief Constable to account and to represent the public. When I became aware of the apparent increase in the number of offences involving sexual violence and violence, I wanted to make sure that this was down to better recording by officers rather than an actual increase in the number of victims.
A major piece of work was undertaken and, as a result, I am confident that the number of victims has not increased. The public can be reassured that there is much better crime recording, in line with Home Office rules.
One of my strategic priorities is to put victims first. In my view, any victim is a victim too many and we are working with partners and voluntary organisations to address the underlying causes.
We have been working hard to encourage victims to step forward and report sex crimes to the police. There is a lot of professional help available for victims, including the newly established Horizon Victim and Witness Care, which I am funding."
Chief Constable Patrick Geenty said:
"Wiltshire Police are a victim-led organisation and we are working hard to ensure that we deliver the right quality of service to the public in line with the Commissioner's strategy. I am pleased to see that Wiltshire continues to have one of the lowest crime rates in the country. In particular, we have seen recent success in tackling residential burglaries and non-dwelling burglaries.
It is right that we are held under scrutiny as to the standard of our crime recording so that it shows a true picture of crime in our county. The increase in violence and sex offences was anticipated and we are confident this is as a result of hard work by the force to improve recording practices."