Novichok: Decontamination Work Starts At Skripal Home
7 September 2018, 13:11 | Updated: 7 September 2018, 13:13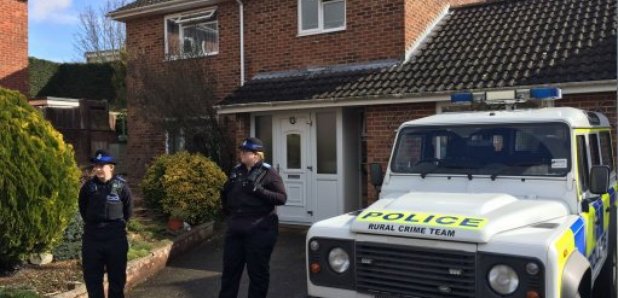 Specialist military teams have started decontamination work at Sergei Skripal's home in Salisbury.
Wiltshire Council has confirmed they have been sent in to make it safe after the Russian former spy was targetted in a nerve agent attack in March.
This is all part of a programme of ongoing work to make Salisbury and Amesbury safe for people who live there and visitors.
The work is being overseen by Defra in partnership with the council. The team will remove any items from Mr Skripal's home. Then after decontamination is done, they will take more samples to make sure the house is safe.
A cordon is still in place outside and will remain until all this is finished.
Counter-terrorism officers believe Mr Skripal and his daughter Yulia were contaminated with Novhick at his home on March 4th, after a high concentration of the substance was found on his front door. They were critically ill after being exposed to the nerve agent but were later released from hospital.
Earlier this week, police named two Russian spies as suspects in the attack. Alexander Petrove and Ruslan Boshirov are believed to be members of the GRU, Russia's military intelligence service. These are not thought to be their real names.