Wiltshire Man Part Of National Paedophile Ring
22 April 2015, 15:19 | Updated: 22 April 2015, 15:24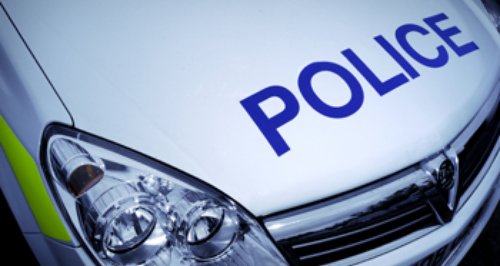 Two convicted offenders, one from Wiltshire, have been found guilty of plotting sex crimes against children.
49 year old John Denham, a married father of 2 from Wiltshire, and Matthew Stansfield, 34, were convicted by a jury at Bristol Crown Court of conspiracy charges.

Denham was acquitted of conspiracy to rape a child under 13 but found guilty of conspiracy to sexually assault a child under 13.

Stansfield was convicted of two charges of conspiracy to rape a child under 13. The jury of eight men and four women took nearly five hours to reach unanimous verdicts.
Denham and Stansfield were part of a gang of paedophiles who raped and abused babies, toddlers and children under five in attacks that were streamed on the internet.

The sex ring preyed on the families of the youngsters they targeted, in one case grooming a mother and father before their baby was born.

Members would often travel long distances to carry out the sickening attacks together or watch the abuse over the internet if only one had access to a victim.

Chilling online chat revealed that members of the gang, who live across the UK, would offer advice and guidance to others on drugging their young victims.

Seven men - aged between 30 and 51 and including three convicted sex offenders - were brought to justice following an investigation led by the National Crime Agency.

The shocking details can be reported in full for the first time after the trial of Denham and Stansfield concluded today at Bristol Crown Court with their convictions. The others - Robin Hollyson, 30; Christopher Knight, 35; Adam Toms, 33; David Harsley, 51, and Matthew Lisk, 32 - pleaded guilty earlier to the charges they faced.

Hollyson, who was previously known as Robin Fallick, Stansfield and Harsley are convicted sex offenders while Denham, who changed his name from Benjamin Harrop, was a respected youth football coach.

In total they faced more than 30 charges, including the rape of a child, conspiracy to rape a child, sexual activity with a child and administering a substance with intent against three victims - a baby, a toddler and a pre-school age child.

But investigators, speaking before the verdicts, believe there are other victims.

The gang hid behind a veil of respectability with careers and families to habitually target children under the age of five in Yorkshire, the South East, and the South West.

Prosecutor Robert Davies told the jury in the Denham and Stansfield trial:
"This prosecution will take you into a world you wished did not exist. The evidence exposes the shocking interest a group of men had in sexually abusing babies, toddlers or pre-school children.
A real baby was for certain abused and raped by some of those involved. Also a boy aged four or five was brought into a room while a man engaged in sexual activity for his own enjoyment as men watched live on the internet.
The youngster's presence there was a big part of what was arousing them. Those others, participating on the internet, we say, were part of an agreement that such things would occur, even if they were not those committing the sexual acts.''

Police described the men as "monsters in disguise'', working together to commit some of the most "vile and depraved'' child sex offences the authorities have ever seen.

The NCA, which led the investigation, said the perverts met after discussing their sexual interests in young children on legitimate social media and adult sex sites.

The gang was described as "incredibly skilled'' at grooming victims' families, even striking up relationships with pregnant women to abuse their babies.

Graham Gardner, deputy director of investigations at the NCA, said the ring "has got tentacles that go round the world''.

The men, who did not know each other outside of their involvement in the abuse, led respectable lives - including a married former actor and a businessman - and concealed their activities from the outside world until they were unmasked.

Mr Gardner said:
"They don't stand out as monsters, but they are monsters in disguise. We rarely see criminal behaviour involving the sexual abuse of children to this degree. This is serious organised crime at its worst. The men involved in this group actively targeted families to facilitate the sexual abuse of their children, toddlers and babies. The depravity of these men appeared to know no bounds and is without doubt as vile as we have seen.''

The NCA launched its investigation, codenamed Operation Voicer, last September after Toms contacted police and admitted he had abused a child. Their inquiries led to the unmasking of the ring operating across the UK, which had links to other paedophiles across the world.

In the weeks that followed, the other six members were arrested and a further two victims were identified. Another 21 children have been the subject of "safeguarding'' measures in relation to the investigation.

The NCA has worked closely with the Avon and Somerset, Bedfordshire, Greater Manchester, Hampshire, Humberside, Wiltshire and Sussex forces, as well as the Crown Prosecution Service and nine local authorities.

Police combed the suspects' electronic communications and established that contact between them began on adult online sex forums, which are publicly accessible and legal to use.

The gang will be sentenced together at a later date.