Dyson Announces Second Cotswold Technology Campus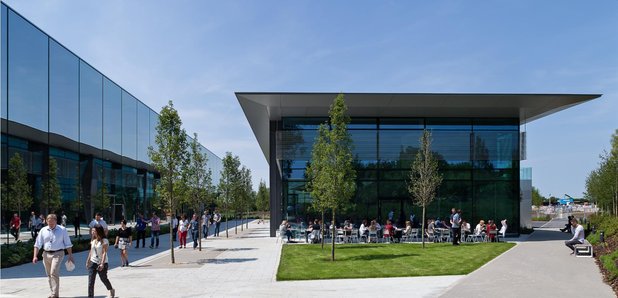 Dyson has announced plans to start work on a second technology campus near its global headquarters in Malmesbury.
It will be built on former Ministry of Defence land at Hullavington. Dyson says the new campus will help them continue to create more high-skilled jobs in Britain while boosting UK exports. Dyson has more than tripled its UK headcount in the past five years and currently employs 3,500 people in the UK – half of which are engineers and scientists.
Dyson is the UK's largest investor in robotics and the company is realising ambitious plans to develop new technologies such as solid state battery cells, vision systems, machine learning, and AI. It has 40 live technology projects with UK universities including Imperial College London, Cambridge, Warwick and Newcastle.
James Dyson said, "After 25 years of UK growth, and continuing expansion globally, we are fast outgrowing our Malmesbury Campus. The 517 acre Hullavington Campus is an investment for our future, creating a global hub for our research and development endeavours. It will enable us to continue creating world class products and jobs right here in the Cotswolds".
Prime Minister Theresa May said, "This investment is a vote of confidence in our modern industrial strategy and our determination to cement the UK's position as a world leader in high-tech engineering. Dyson's exporting strength and commitment to creating jobs in Britain is a real success story that demonstrates the opportunity that our plan to create a truly global Britain can present. It is also good to see that the site chosen by James Dyson will bring former MoD land back into productive use".
Dyson has already committed £250m to its existing 56 acre Malmesbury headquarters which will also become home to the Dyson Institute of Engineering and Technology from September. Site preparations for phase-one of the Hullavington Campus begin next week and restoration of the WW2 hangars will begin in May for occupation from the end of the year.