Five Arrested Over Burglaries In West Wiltshire
23 August 2018, 13:34 | Updated: 23 August 2018, 13:35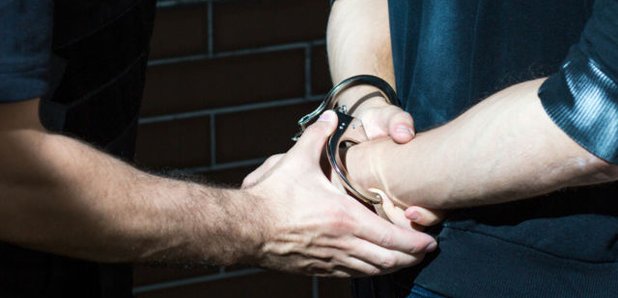 Five people have been arrested in connection with burglaries in Wiltshire.
Police say there has been an increase in the number of dwelling and non-dwelling burglaries in the west of the county over the past few months.
Officers have been doing more high visability patrols there and have now made these arrests.
A 34-year-old man from Monkton Farleigh has been arrested on suspicion of burglary after £400 was stolen from a till at Cross Guns pub near Bradford-on-Avon on 23rd August.
Three men, who are 17, 18 and 19 and all from Trowbridge, have been arrested after three people were seen trying to get into a house in Bell Heather Close on 22nd August. They are also being questioned about an incident overnight in Staverton where a house in Bellrush Place was broken into and a silver Mercedes E250 convertible stolen from outside.
A 27-year-old man from Amesbury has been arrested on suspicion of burglary after a garage was broken into in Beckingham Road on 12th August.
Sergeant Jeff Rice said: "We understand how upsetting and distressing a burglary can be for the victim and we are committed to driving the number of incidents in the area down and ensure offenders are dealt with robustly. Over the past 24 hours, we have been working extremely hard and conducting some quick time enquiries which has resulted in the arrest of five people in connection with separate incidents in the area. We would like to remind the public to lock their doors whenever they leave their properties unattended or go to bed as we are still seeing incident being reported where offenders have managed to enter addresses through insecure doors and windows - it is easy to become complacent with home security but please be vigilant in order to reduce the risk of becoming a victim of crime"