Giant game coming to Swindon
22 August 2018, 08:25 | Updated: 22 August 2018, 08:29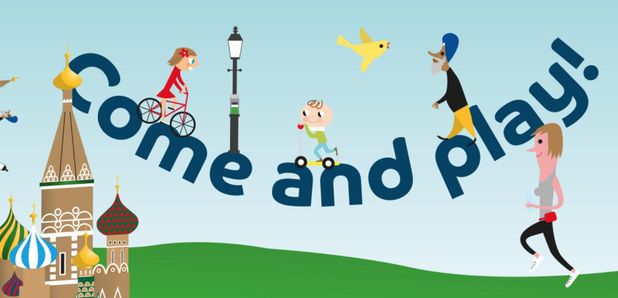 Swindon is going to become the latest place to host a giant walking and cycling game this autumn.
Thousands of people will compete against each other to see if their school, community or business can walk, run or cycle the furthest as part of a Borough-wide game.
Running from Wednesday, 12 September to Wednesday, 24 October, Beat the Street is a free, fun challenge where people are rewarded with points and prizes for exploring their town on foot or bicycle.
More than 170 special sensors called 'Beat Boxes' will appear across Swindon. Players tap the Beat Boxes with cards and fobs to track their journey and earn points for themselves and their team, the more Beat Boxes people swipe, the more points they earn.
Schools and community groups across Swindon will be competing against each other to see if they can travel the furthest, climb the leaderboards and win sport and fitness equipment worth hundreds of pounds.
Families are encouraged to play for their local school while the wider community can create their own teams by emailing team.swindon@beatthestreet.me.
Beat the Street is being delivered by Intelligent Health on behalf of Sport England and Swindon Borough Council.
Cllr Brian Ford, Swindon Borough Council's Cabinet Member for Adults, said: ''We are incredibly excited to be bringing Beat the Street to Swindon and can't wait to see how far everyone is able to walk, run, cycle and scoot during the six-week challenge.
''Anyone is able to get involved in Beat the Street, it's completely free to play and is a great opportunity to go outdoors, spend time with your friends and family and get moving. Watch out for Beat Boxes appearing on a street near you!''
Find out more here