Help For Heroes Launch New Service
18 March 2015, 16:10 | Updated: 18 March 2015, 16:15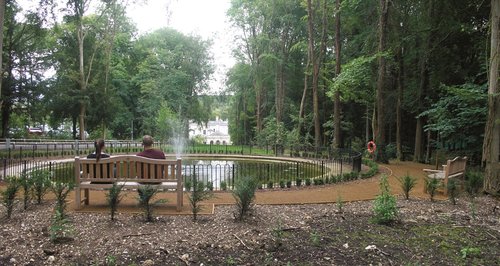 Help for Heroes is supporting veterans from all conflicts, their families and the families of those currently serving through its new psychological wellbeing service, H4H Hidden Wounds.
Operating out of the Help for Heroes run Recovery Centre in Wiltshire, Tedworth House, the service helps individuals to understand and manage anxiety, depression and stress with support delivered by phone, Skype or face to face.
Many people think of wounded or injured servicemen as recovering from IED blasts or fire-fights, but the reality is that far more may need support with everyday difficulties that can be overcome with the right help.
19 year old Harry Jones from Devizes joined the Army as a Signaller in 2012. He started suffering from anxiety and panic attacks, often when he was most relaxed. Following a period of treatment by DCMH, Harry was medically discharged for his anxiety in 2014 and contacted H4H Hidden Wounds at the end of last year. He says:
"My anxiety left me constantly scared. I didn't know what was happening to me, when my next panic attack would be or how to make it stop. I needed help but I was embarrassed to ask. Picking up the phone was one of the hardest things I've done, but now I'd recommend Help for Heroes Hidden Wounds to anyone. They helped me understand that what I was going through wasn't something to be ashamed of and gave me simple tools I can use to manage my anxiety on a daily basis".
Different people respond to stress and worry in a variety of ways – it can be a sudden lack of motivation or interest in everyday activities; an uncontrollable sense of worry or fear; it could be physical tension in the head or shoulders, or any number of other symptoms.
You can can contact the charity HERE