Swindon: Honda To Cut Production Putting jobs At Risk
25 March 2014, 09:09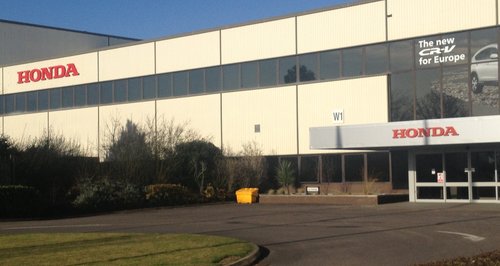 Car firm Honda is to cut production at its Swindon factory from three shifts to two, putting 340 jobs at risk.
Ian Howells, senior vice president of Honda Motor Europe, says: ''Over the last 12 months, we haven't seen the growth we'd anticipated. With no increase forecast for the next couple of years, we must scale our manufacturing activity accordingly.
''However, with the restructuring we're taking today, and our new model plans, we remain confident in the long-term future of our Swindon plant.
''Our Swindon operation continues to be the hub for our European car manufacturing activity.''
Honda is to enter into consultation on a proposal to reduce the workforce by 340 production employees.
Honda has been making cars in Swindon since 1992, where it builds the Civic, Civic Tourer, CR-V and Jazz models for the UK and European markets.