It's getting easier to see a GP in Wiltshire
1 October 2018, 15:03 | Updated: 1 October 2018, 15:04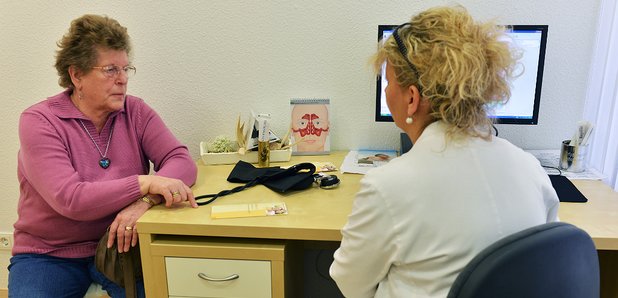 People in Wiltshire can now book an appointment with the GP during the evening and at weekends.
All of the county's practices are working together to offer people better access outside of normal hours.
They will be providing an additional 235 hours per week of additional clinical time will be available to 100% of the Wiltshire population.
Dr Richard Sandford-Hill, Chairman of Wiltshire Clinical Commissioning Group, said: "This is a Wiltshire-wide initiative, and means that patients who would like an evening appointment, or who need to be seen by a GP at the weekend, can book appointments at a practice in their local area. The appointment offered may not be at your usual practice, but you will not have to travel very far for your appointment. It's only through groups of GP practices collaborating together that we've been able to ensure all Wiltshire patients have this option".
Appointment types will vary - some being face-to-face, some on the phone - and there will be a mixture of bookable and same-day appointments available across the week.
Patients will be triaged to ensure they see the most appropriate healthcare professional who can best deal with their needs, so appointments may also be with a nurse practitioner or a practice nurse.
Some appointments will be conducted over the phone, where appropriate.
Dr Lindsay Kinlin, who has led the Wiltshire initiative, said: "Whatever your local area of Wiltshire, appointments will be offered as usual during the week, but you can be seen at any participating surgery during the evening or weekend. People can book a weekend or evening appointment by contacting their usual surgery during normal opening times. Your practice will explain the process, and ensure the booking is appropriate for your need. We will also request your consent to allow us to share your medical records with the practice where your appointment is due to be. More information is available on your usual GP surgery's website".
Dr Sandford-Hill added: "We will be providing access to primary care services during peak times of demand, including bank holidays and across the Christmas, New Year and Easter periods, but the key is to book through your normal GP surgery. This is not a walk-in service, and patients will only be seen if they have pre-booked their appointment or if they have been advised to see a GP by the 111 service and have been booked in".