Keeping people safe in Swindon ahead of Christmas
3 December 2018, 15:26 | Updated: 3 December 2018, 15:29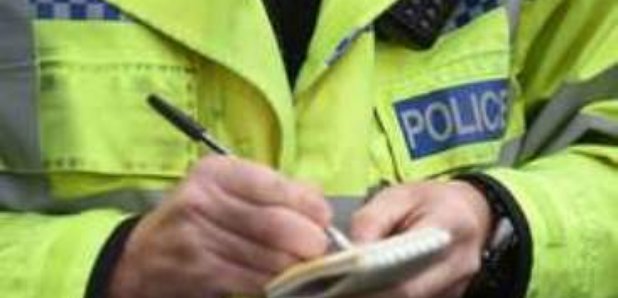 A major police operation is underway to keep people in Swindon safe on the run up to Christmas.
As part of Operation Dasher police officers, PCSOs and Special Constables will be carrying out patrols every day in the Town Centre and Old Town until Christmas Eve.
Plain clothes officers are also part of the patrols, which are being backed by inSwindon Bid's Street Team, Swindon Borough Council CCTV operators and store security staff.
Swindon Inspector David Tippetts said: "We want to reassure the public and business community by having a larger, visible presence at this busy time of year when we see a marked increase in shop lifting, opportunistic crimes like purse and bag thefts, and a risk of higher anti-social behaviour across the town.
''Working with our partners gives us a large resource of people to act as our eyes and ears to target and prevent crime across the town. We will be in constant radio contact to promptly respond to incidents, target persistent offenders and identify suspicious behaviour.
''We want people to feel safe, have fun and keep our town a pleasant place to visit, shop and work during the busy festive period and deter opportunistic thieves from committing crime,'' Inspector Tippetts added.
Intelligence will be shared by all the partners at daily briefings to ensure officers can target key locations and individuals at the right time and place.
''Operation Dasher provides an increased presence and dedicated focus on policing the town centre at vital time when footfall increases.'' Said Di Powell, Chief Executive of inSwindonBID.
''High visibility and joint patrols with our Street Team provide a coordinated approach to tackle theft and anti-social behaviour using the BID's crime prevention network to share information and intelligence.
''Councillor Cathy Martyn, Swindon Borough Council's Cabinet Member for Housing and Public Safety, said: ''I am delighted the Council is once again supporting this operation because it is vital we create a safe and welcoming environment for everyone who visits the Town Centre and Old Town.
''Our street cleansing teams will be working to keep the heart of our town clean and tidy, while our control room will monitor the CCTV cameras, working closely with the teams on the street. I would encourage everyone to come and use the shops, restaurants, cinema, museum and art gallery and other facilities as Swindon has so much to offer.''
A temporary Community Policing Shop has also opened in the Brunel Centre, where officers will be giving out safety advice.