Major incident declared after two people taken ill in Amesbury
4 July 2018, 16:47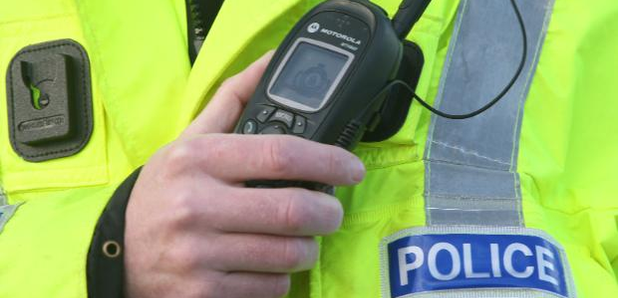 A major incident has been declared after two people were taken ill after being exposed to an unknown substance in Amesbury
Statement from DCC Mills regarding major incident in Amesbury:
"As we confirmed in the early hours of this morning, Wiltshire Police and partners declared a major incident after two people were hospitalised following their potential exposure to an unknown substance in Amesbury.
Paramedics from the South Western Ambulance Service were called to an address in Muggleton Road, Amesbury on the morning of Saturday 30 June after a woman collapsed at the property. They were called back later the same day, supported by colleagues from Dorset and Wiltshire Fire and Rescue Service, following reports a man had also fallen unwell in the same location.
The woman, aged 44, and the man, aged 45, who are both local to the Wiltshire area and are British nationals, are currently receiving treatment for suspected exposure to an unknown substance at Salisbury District Hospital. They remain in a critical condition.
It was initially believed that the two patients fell ill after possibly using drugs from a contaminated batch. However, further testing is now ongoing to establish the substance which led to these patients becoming ill.
At this stage it is not yet clear if a crime has been committed.
Our enquiries, supported by local partner agencies and the Counter Terrorism Policing Network, are ongoing and a full multi-agency response has been co-ordinated, which currently consists of around 12 partners.
We are keeping an open mind as to the circumstances regarding this incident and will continue to work closely with partners to progress our enquiries.
A number of scenes, believed to be the areas the individuals frequented in the period before they fell ill, remain cordoned off in and around the Amesbury and Salisbury area as a precautionary measure.
These include:
Queen Elizabeth Gardens in Salisbury
A property at John Baker House, Rolleston Street, Salisbury
A property on Muggleton Road, Amesbury
Boots the Chemist, Stonehenge Walk, Amesbury
Amesbury Baptist Centre on Butterfield Drive, Amesbury
The public can expect to see an increased police presence at these locations and in and around the Amesbury and Salisbury areas.
I would like to take this opportunity to thank the public for respecting these cordons and for their ongoing patience and support.
We continue to work closely with experts from Public Health England who emphasise that, based on the number of casualties affected, it is not believed that there is a significant health risk to the wider public. It is really important to stress that this will be continually assessed as further information comes to light.
At this time, no-one else is receiving treatment as a result of this incident.
Our priority at this time remains to understand the circumstances surrounding how these two individuals became unwell.
Salisbury District Hospital is open as usual and is advising people to still attend routine appointments unless they are contacted to state otherwise.
We are very aware of the public interest in this investigation and the concern it is understandably causing within our communities. To that end we've now set up two dedicated phone numbers for anyone with concerns relating to this incident.
The dedicated phone numbers are Freephone 0800 092 0410 or 0207 158 0124 if you cannot dial Freephone numbers or if you are calling from abroad. These numbers are up and running and will be available from 8am to 8pm daily.
I would like to appeal to anyone who might have information concerning the circumstances surrounding this incident to come forward.
We remain committed to updating the public, as this incident unfolds and will do this when further information becomes available.
Thank you."