Man Jailed For Money Laundering In Swindon
18 June 2018, 15:30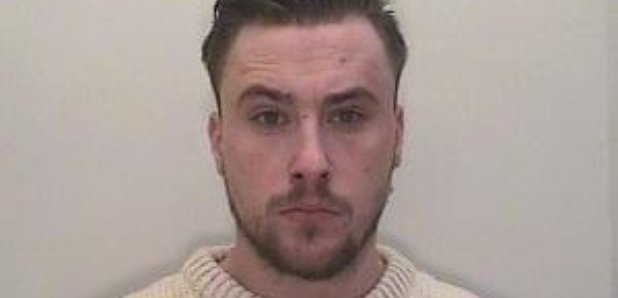 Seven people have been sentenced for their part in a large money laundering conspiracy.
Over the course of a year the main offender, Aaron Kennett, 28, fraudulently issued refunds via bank cards at Oakfurnitureland in Avening Street, Swindon, where he worked.
Kennett typed friends and associates bank details into a card machine in order to provide a refund which was not due and did not match any sales record.
A meticulous investigation with owners JB Global uncovered the extent of the fraud totalling £213,447.
Police traced phone records and bank transactions which revealed links between Kennett and his associates; photos were discovered of members of the group enjoying holidays worldwide paid for with the stolen money while others used it for expenditure and to fund gambling habits.
34 people, all from Swindon, were arrested or summonsed in connection with the conspiracy. Nine people were released with no further action, five were given cautions and six others were dealt with at Magistrates court and were issued with suspended sentences, fines and community orders.
Aaron Kennett was charged with Fraud by abuse of position and Conspiracy to conceal, disguise, convert, transfer criminal property (Conspiracy to money laundering) he pleaded guilty on the first day of his trial and was sentenced to four years and six months in prison.
DC Bev Mobey said: ''Kennett abused his position at Oakfurnitureland and his employers trust conspiring with his associates to obtain significant amounts of money.
''Kennett and the others shamelessly funded lifestyles that they would not usually have been able to lead enjoying travel abroad, expensive goods, hotels and holiday spending money. Photos and phone records show that in some instances various members of this conspiracy even took holidays together.
''Working closely with Oakfurnitureland and Barclaycard we have been able to put together overwhelming evidence of their guilt and bring these people before the courts.
''What must have seemed like easy money resulted in being under police investigation, job losses, personal finances being analysed, a criminal record, fines and community orders incorporating unpaid work.
''I would hope that this would act as a deterrent for anyone who may consider this course of action in the future.''
A spokesperson from JB Global said: "We would like to thank Wiltshire Police for their hard work in bringing the offenders to justice."