More Police Dogs Make The Grade
4 May 2018, 14:33 | Updated: 4 May 2018, 14:57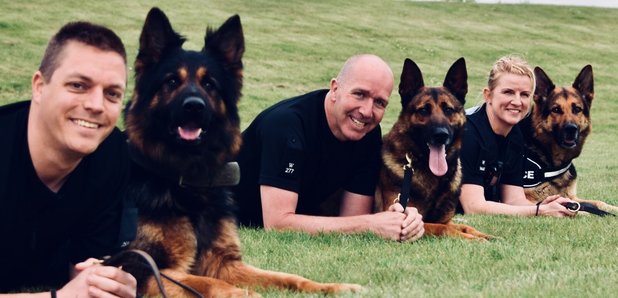 Three police dogs from the Tri-Force unit have qualified as Tactical Firearms Support Dogs.
Tyke, Vinnie and Gunnar, who already work as General Purpose Dogs across Wiltshire, Gloucestershire and Avon & Somerset, have completed a six week course with their handlers which means they now have the ability to work alongside armed response officers should they be required.
PC Hargreave, who is based in Wiltshire, said: ''The course has been a challenge but we've really enjoyed it and I am really pleased that Tyke and I are now able to work closely alongside our armed officers should we ever have a tactical firearms situation.
''The course, which was led by PC Mark Avery from Gloucestershire, involved training the dogs on enhanced control at a distance, safe deployment and searching with firearms teams for armed subjects.
PC Hargreave said: ''Tyke now has the capability to tackle some of the most dangerous and prolific offenders within our communities, protecting the public and keeping our counties safe.''
PC Steve Duffy added: "I feel really proud to have achieved this qualification - I'm looking forward to providing an alternative set of skills alongside Vinnie."