Murder Detective Facing Formal Conduct Hearing
17 January 2014, 17:11 | Updated: 17 January 2014, 17:31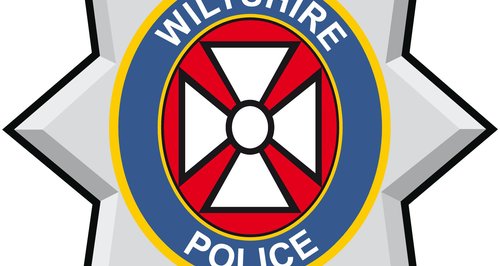 The Wiltshire Police officer who lead the hunt for the killer of Sian O'Callaghan faces a Formal Conduct Hearing.
Detective Superintendent Steve Fulcher is attending a formal conduct hearing that starts on Monday 20th Jan and is expected to last up to five days.

Last year the force said it had made the decision to proceed with a disciplinary hearing after reviewing a report by the Independent Police Complaints Commission into the investigation into the murders of Sian O'Callaghan and Rebecca Godden in Swindon.

The police watchdog report found Mr Fulcher had breached the Police and Criminal Evidence Act (Pace) and ignored orders from his own force during the inquiry into murder suspect Christopher Halliwell.

The IPCC report recommended that Wiltshire Police should consider a charge of gross misconduct against Mr Fulcher for his management of Operation Mayan.

His handling of the investigation saw the 49-year-old taxi driver escape a murder charge, despite the father-of-three leading him to the spot where Miss Godden was buried.

A Wiltshire Police spokesman said:
"Wiltshire Police can confirm that a formal conduct hearing will take place from January 20 2014 in relation to Detective Superintendent Steve Fulcher. The panel, made up of independent members, will be tasked with deciding whether or not Detective Superintendent Fulcher committed gross misconduct in relation to the case of Sian O'Callaghan and Becky Godden.

The panel was established after the Independent Police Complaints Commission (IPCC) found that Detective Superintendent Fulcher had a case to answer for gross misconduct relating to three alleged breaches to the Standards of Professional Behaviour, as outlined by the Police Conduct Regulations 2008.

The hearing is expected to last five days and is due to conclude on January 24 2014 when a decision is likely to be made."

Halliwell was jailed for life in October 2012 after admitting murdering Miss O'Callaghan as she made her way home from a night out in Swindon in March 2011. The mini cab driver, of Ashbury Avenue, Swindon was arrested days later on suspicion of kidnapping the 22-year-old officer worker and was taken to Mr Fulcher.

Over a three-hour period Halliwell confessed to murdering Miss O'Callaghan and took the experienced detective to her shallow grave. He then confessed to kiling another woman and showed Mr Fulcher to the field where Miss Godden was buried.

Under PACE rules, which govern the questioning of suspects, Halliwell should have been cautioned several times during this three-hour period.

Mr Fulcher, who had advised officers across the country on how to conduct murder investigations, admitted that during a nine-minute grilling he asked Halliwell to confess to where Miss O'Callaghan was - dead or alive.

During a court hearing in 2012, Mr Fulcher said that even after Halliwell had offered him "another one'' - meaning a second body - and taken him to the field at Eastleach where the remains of Miss Godden were later found, the taxi driver was still not cautioned.
Mr Fulcher told the court:
"I didn't consider it, period, I didn't consider it at that period of time. I believed that again, the right thing to do was take the information he was prepared to give, but I accept he was not cautioned at that time.''

Mr Fulcher also admitted during cross-examination that he had become "frustrated'' that Halliwell had refused to answer any more questions, having finally spoken to a solicitor. He said:

"I thought it was utterly ridiculous that someone would take me, 12 other people and a surveillance helicopter to the deposition site of two bodies and then seek to find some loophole or quirk in the law to get away from the fact he was a multiple murderer."

Mrs Justice Cox agreed ruled that Halliwell's confessions were inadmissible, as there had been "wholesale and irretrievable breaches of PACE and the codes''.

With no other evidence tying Halliwell to the murder of Miss Godden the prosecution did not oppose an application by his defence team to dismiss the charge.