Nerve Agent Used In Salisbury Spy Poisoning Was "Liquid"
17 April 2018, 12:33 | Updated: 17 April 2018, 12:42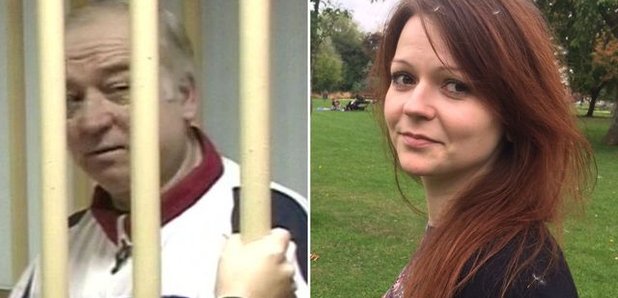 The nerve agent used to poison Sergei Skripal and his daughter Yulia in Salisbury was in a "liquid form".
Defra say a "very small amount" of the Novichok nerve agent was used in the attack, with the highest concentration found at Mr Skripal's house.
Clean-up work is starting at nine sites across the city, including The Maltings, the cemetery, Zizzi and the Ashley Wood compound, which could take several months. It's being led by Defra with around 190 specialist military personnel from the Army and RAF helping out.
Part of the London Road cemetery, which was found not to be contaminated, has been reopened today.
Of the nine sites that are still closed, Defra said: "We either know there is contamination there or we think there is a probability we could find contamination there".
People living in Salisbury have been warned to expect more activity, as investigators wearing protective clothing remove items and chemically clean the areas. There will be more cordons and secure fencing up too.
Baroness Jane Scott, the Leader of Wiltshire Council, said: "We are pleased that work will be starting to decontaminate the sites affected by the shocking attack in our city. Working together with local and national agencies we are doing all we can to help Salisbury return to normal. Our main concern is to ensure that Salisbury is safe for residents, businesses and visitors and that the city can focus on the future, its recovery and that it will go from strength to strength."