New Chief Executive of Swindon Borough Council
13 July 2018, 14:54 | Updated: 13 July 2018, 14:58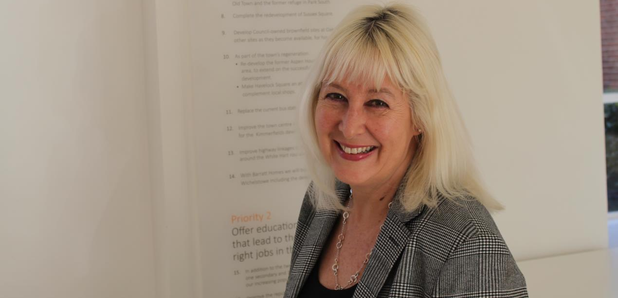 Susie Kemp has been appointed as the new Chief Executive of Swindon Borough Council.
Having held the role of Interim Chief Executive, Susie joined Swindon Borough Council in February last year as Corporate Director of Resources and Transformation.
Councillor David Renard, Leader of Swindon Borough Council, said: ''Susie has all the qualities and attributes needed to drive the organisation through a challenging but exciting period as we transform ourselves into a modern, effective and efficient council of the future.
''Quite simply, she was an exceptional candidate. Her passion for putting residents at the heart of all that we do shone through during the interview process and she clearly demonstrated she has the experience and skills to build on what she has already achieved in her relatively short period in Swindon.
''I would like to wish Susie every success in her new role and I look forward to continue working with her over the coming months and years.''
Susie Kemp said: ''I am absolutely thrilled to have been given this opportunity. Swindon is a fantastic place and I am looking forward to continue working with colleagues across the organisation to deliver the Council's Vision, Priorities and Pledges for the people who matter, our residents.
''We have so much going for us here in Swindon. A growing economy, superb connectivity, affordable housing and great jobs but we are also incredibly ambitious. Our plans for regeneration and growth make this a hugely exciting role and I can't wait to get started.''