Novichok Attack: Police Get More Money
29 November 2018, 14:31 | Updated: 29 November 2018, 14:33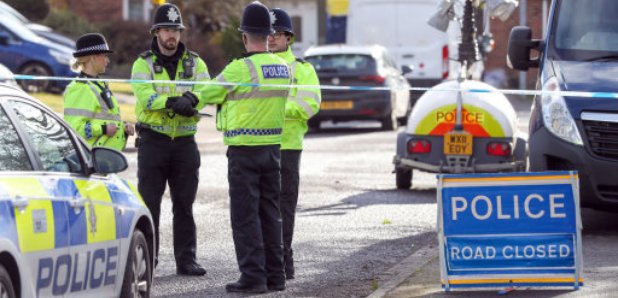 Wiltshire police is getting another £3m from the Government to cover the ongoing costs of the Novichok incidents in Salisbury and Amesbury.
Operational costs for the force are expected to reach nearly £11million, since the attack happened in March.
The Government has reimbursed £6.6million previously and this further £3million brings the total costs reclaimed to £9.6million.
PCC Angus Macpherson has said that he fully expects all costs associated with the operation to be met centrally by the Government.
More than £6.5 million is projected to be spent on mutual aid officers from other forces, £2.5million on overtime for Wiltshire Police officers and staff and more than £650,000 on accommodation and food, primarily for those working on cordons. Other costs include £327,000 for replacement of police vehicles, and £230,000 on additional equipment required during the operation.
In a letter to Wiltshire and Swindon Police and Crime Commissioner, Policing Minister Nick Hurd MP, acknowledged the 'continuous hard work' of officers, staff and volunteers still involved in the operation, he has previously recognised that the incidents had 'placed an unprecedented pressure on Wiltshire Police.'
Mr Macpherson said: "I'm thankful to the Policing Minister for his continued support in ensuring that Wiltshire Police is not left in financial difficulty because of the exceptional costs associated with these incidents.
"Wiltshire Police is the third lowest funded force in the country, and receives £20 less per resident to spend on keeping our communities safe than the average force.
"To put it in perspective, the projected cost of these incidents is around 10% of our annual policing budget.
"Wiltshire Police resources were stretched more than ever as a result of these incidents and we continue to have officers on cordons today.
"The money reimbursed to us so far matches our outgoings in regards to the operations so the Force is not operating at a deficit.
"I have been in frequent contact with the Policing Minister, and those conversations remain an absolute priority for me, to ensure that policing in Wiltshire and Swindon is not affected by the financial implications of these high profile and complex major incidents."
"I continue to be so proud of the resilience of those who have worked tirelessly to ensure the safety of the public in Amesbury and Salisbury. This includes Wiltshire Police officers, staff and volunteers, as well as our mutual aid colleagues, security officers and a significant amount of partner agencies - both locally and nationally.
"I would also like to thank the public for their continued support and patience."