Novichok: Charlie Rowley 'No Longer Critical'
11 July 2018, 11:49 | Updated: 11 July 2018, 11:52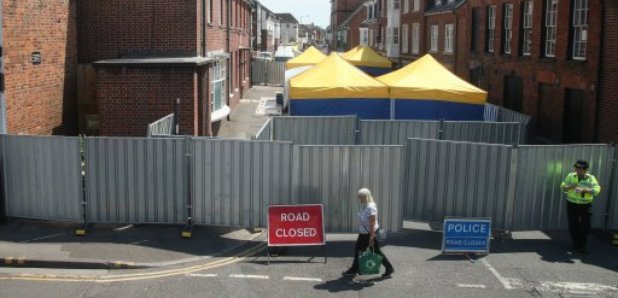 Medics at Salisbury District Hospital say Novichok victim Charlie Rowley's condition has further improved overnight.
He has been critically ill since being exposed to the nerve agent in Amesbury over a week ago.
His partner Dawn Sturgess died in hospital on Sunday.
Lorna Wilkinson, Director of Nursing at Salisbury District Hospital, said: "Following my update yesterday, I'm delighted to be able to tell you that Charlie Rowley has made further progress overnight. He is no longer in a critical condition. His condition is now serious, but stable. Our staff will continue to work hard to provide the care that Charlie needs. Charlie still has some way to go to recover, but the progress we've seen so far gives us cause for optimism."
This comes after Counter Terror Police said they had briefly spoken to Charlie as they try to find the source of the nerve agent.
Read the full statement from them
HERE
.