Novichok Investigation: More Ambulances To Be Tested
1 August 2018, 19:08 | Updated: 1 August 2018, 19:14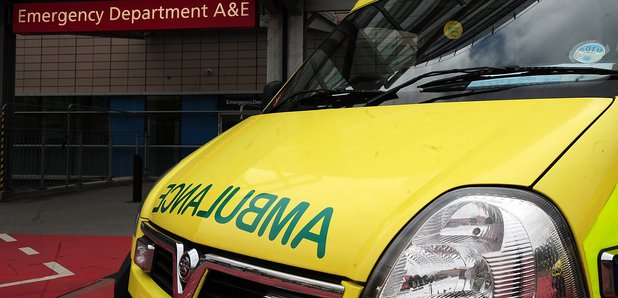 Detectives investigating the Novichok poisoning of Charlie Rowley and Dawn Sturgess have started testing the ambulances used to treat them.
Wiltshire's Air Ambulance has been taken out of action so that specialist teams can see if it's been contaminated by the nerve agent.
They are also doing tests on the ambulance station, emergency vehicles and the kit worn by the doctors and paramedics who first treated Dawn and Charlie.
The pair fell ill in Amesbury on June 30th after coming into contact with Novichok.
Mum-of-three Dawn died eight days later.
Wiltshire Police say these latest tests are "highly precautionary" and are designed to make sure there has been no onward contamination.
The ambulance station at Semington has been closed temporarily to allow specialists to do this work.
Paramedics and doctors will still be able to respond to emergencies while the helicopter is out of action, using rapid response cars.
Deputy Chief Constable Paul Mills said: "We are very aware that this news might cause some concern to our communities. The work we are undertaking forms part of the wider ongoing response to the incident and is the next logical precautionary step in the process. This highly precautionary activity is focused on ensuring that we take all steps necessary to consider any remediation activity which may be necessary in the longer term to further reduce any residual risk."
David Philpott, the Chief Executive of Wiltshire Air Ambulance, said: "As is normal procedure when our helicopter is unable to fly, our paramedics and doctors will respond to emergencies in rapid response cars, providing critical care to patients. We are incredibly proud to provide a lifesaving service in Wiltshire and surrounding counties and thank everyone, including our colleagues at neighbouring air ambulances, who will offer support in the short term."