Novichok: Searches begin at Queen Elizabeth Park
18 July 2018, 08:38 | Updated: 18 July 2018, 08:42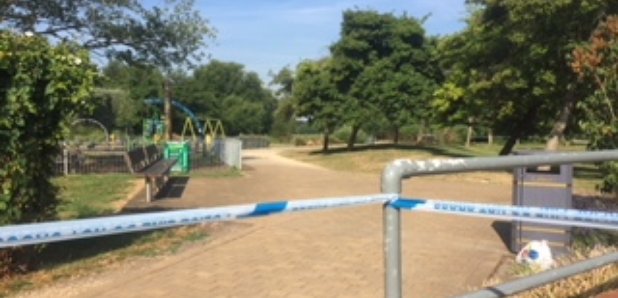 Specialist officers are beginning a search of Queen Elizabeth Gardens in Salisbury, as part of the Novichok investigation.
Police say the search will assist the wider investigation and also help to get the gardens back open to the public.
Certain parts of the gardens will be fingertip searched, whilst other areas will be subject of more generic searching activity, with officers removing key items of waste and litter as part of the search.
Wiltshire Police Deputy Chief Constable Paul Mills said: "The commencement of the searching of the gardens is a significant step in the operation and our key priority is to return the gardens to the public at the earliest opportunity.
"We are intentionally undertaking a detailed and meticulous search so that the public can return to using the gardens with confidence when they are reopened.
"I would like to thank the public for their continued support and understanding, whilst the gardens have been closed. We remain very aware of both the levels of concern and inconvenience the cordons are causing.
"We remain committed to ensuring the ongoing safety of the public both during and after the investigation.
"At this time it is anticipated that the search activity will take up to seven days and we will provide a full update on the work undertaken in due course."