Officer Wins Racial Discrimination Case
10 April 2015, 16:40 | Updated: 10 April 2015, 16:42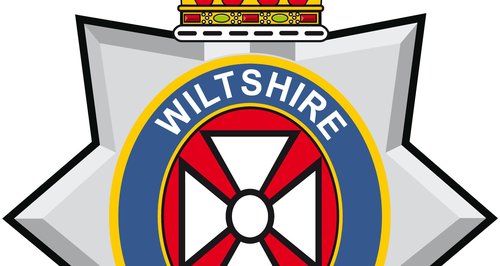 An Employment Tribunal has ruled Wiltshire Police racially discriminated against a black officer, by side-lining him for promotion.
PC Ronnie Lungu, who joined the force in 2003 after moving to England from Zimbabwe, had been the only black officer out of 20 applying for a permanent promotion having been temporarily promoted in 2013.
But the tribunal ruled that Mr Lungu's internal assessments had been specifically downgraded in order to make him appear unworthy of promotion. It also heard evidence that derogatory comments had been made about Mr Lungu based on his skin colour which violated his dignity.
In a statement, Wiltshire Police Chief Constable Patrick Geenty said:
"Wiltshire Police take this matter very seriously and I am concerned by the Tribunal's findings. Clearly, the issues this raises do need to be carefully considered. We continue to work hard to embed our values and behaviours and the Code of Ethics within the organisation.
Wiltshire Police will learn lessons from this process and continue to move forward.
As an organisation we have a very small number of Black and Ethnic Minority (BME) staff (16 officers, 15 police staff and 3 Police Special Constables) and this judgment raises some serious concerns about how an officer felt he was treated.
I have no doubt that this judgment will affect members of the Black and Ethnic Minority community who might be considering joining Wiltshire Police. I want to reassure the public that Wiltshire Police are committed to increasing diversity in the Force so that we can reflect the communities we serve.
This case was complex and there were a number of points covered. With our legal advisors, we are undertaking an assessment of the Tribunal's findings in order to decide whether to appeal any aspects of the judgment. Following this assessment, decisions will be made on what action we may need to take and how we can ensure that lessons are learnt from this case.
We will continue to engage with the officer and his representatives to ensure that he can continue to be a valued member of Wiltshire Police. All necessary training and support will continue to be provided to him.
It is very important that all of my officers and staff feel confident to report anything that they feel is unfair or unlawful. As a Force we remain committed to robustly and proportionately tackling inappropriate behaviour in the workplace and supporting those who report wrong doing.
Over the last few years we have worked hard as a Force to ensure we give our staff the right tools whether to deal with wrong doing or managing challenging issues, and we will continue to improve upon this."