Ofsted Report On Swindon Schools
11 March 2015, 09:30 | Updated: 11 March 2015, 09:47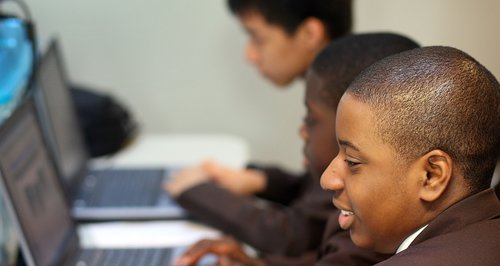 An Ofsted report has found only half of secondary pupils in Swindon attend a school or academy that is judged good.
It follows an inspection of Swindon Borough Council's school improvement arrangements.
Inspectors found the council's improvement support in schools was disjointed and not all stakeholders understood their role and responsibilities for helping schools to get better. As a result, pupils' GCSEs attainment was low and thousands of secondary school children were attending schools that were less than good.
Bradley Simmons, Ofsted's Director for the South West, said: ''It is very concerning that children in Swindon only have a 50 per cent chance of going to a good secondary school. This is compounded by the fact that there are no outstanding secondary schools or academies to help to share effective practice across the borough. As a result, nearly 6,000 pupils are attending a secondary school that is not yet good.
''Swindon's primary schools are faring better and the council's good work with academies and local employers has seen an increase in students completing their education and training, beyond the age of 16.
''However, more needs to be done to close the attainment gap for disadvantaged children, both at primary and secondary, as well as ensuring the brightest pupils are supported and challenged to achieve the best GCSEs results.
''Given the poor performance of the council's schools and the disjointed school improvement support, Ofsted will carry out a further inspection of the local authority to evaluate its progress in addressing the areas that need urgent improvement.''
The inspection took place between 1 and 5 December 2014.
A Swindon Borough Council spokesman said: ''This Ofsted report does not reflect the amount of work that is already going on to bring about improvement within our schools, while the headlines criticising Swindon's secondary schools fail to mention that the DfE's statutory guidance states that the responsibility for Academy performance lies with the Secretary of State for Education.
''The statutory guidance also allows Local Authorities to set up forums to improve overall performance such as our Education Strategy Board. This Board, which we have been working to establish for some months before the Ofsted inspection, will co-ordinate what we are collectively doing to improve standards and will be independently-chaired by the Regional Commissioner for Schools and will be made up of representatives from schools, colleges, higher education and the local authority.
''There are a number of suggestions for improvements made by Ofsted, many of which have already been recognised and are being acted upon. However, these improvements take time to bear fruit and this report does not take this into account.
''This has included piloting Ofsted's very own seminars on supporting pupils in receipt of the pupil premium. We have ensured that 140 teachers attended the Better Maths training session and arranged for dozens of teachers to attend the Better English seminars in Bristol.
''We have also been working closely with Her Majesty's Inspectorate of Schools to improve standards generally and reduce the gaps in attainment in certain age groups.''