PCC pledges more officers for Wiltshire Police
14 December 2018, 14:39 | Updated: 14 December 2018, 16:27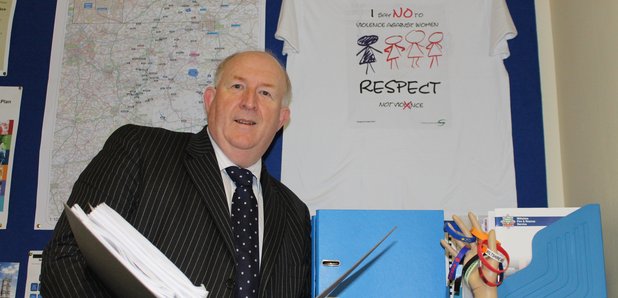 Wiltshire's Police and Crime Commissioner is pledging 38 new officers if people back his plans to increase the amount of council tax we pay to fund policing.
Angus Macpherson has released the following statement:
"I welcome the Government's announcement on police funding and the flexibility it has given PCCs over the policing precept.
"Earlier this year, with the public's support, I maintained frontline policing numbers after several years in which the numbers had come down.
"But the message that I have been picking up loud and clear from my public engagements in 2018 is that people in Wiltshire and Swindon want to see more police on the frontline.
"I shall be consulting in the new year on a proposal to increase the policing part of council tax by £2 a month.
"My promise is that the extra money raised will be used to increase the number of police officers and staff dedicated to frontline policing. Enhancing community policing is an absolute priority for me.
"There will be two dedicated digital crime units, one focusing on the despicable crime of child sexual exploitation and the other on fraud.
"We will increase the number of police officers by 38 (from 934 to 966) with 12 of those dedicated to community policing, and we will add eight frontline police staff.
"In addition there will be a big push on preventing crime, by using a range of tactics to target those who might potentially turn to crime.
"I will continue to lobby the Government to ensure fairer funding for Wiltshire Police. Ours is the fourth worst funded Force in the country, even though we face the same range of threats as forces in urban areas."