Plans to improve Moonrakers junction in Swindon
22 November 2018, 14:27 | Updated: 22 November 2018, 14:37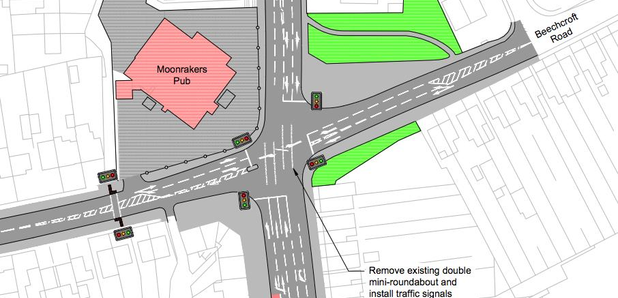 People in Swindon are being asked what they think about plans to improve the Moonrakers road junction in Swindon.
It includes removing the existing two mini-roundabouts and replacing them with traffic lights.
A new bus corridor and widening the road is also planned to allow a north-bound bus lane to be installed on Cricklade Road between the junction with Chestnut Avenue and the Moonrakers.
If the scheme goes ahead, it will be funded by the Swindon and Wiltshire Local Enterprise Partnership.
The consultation closes on Monday, 10 December 2018. The plans can also be viewed at the Swindon Borough Council website.