Police operation in Pinehurst
7 October 2018, 07:08 | Updated: 7 October 2018, 07:17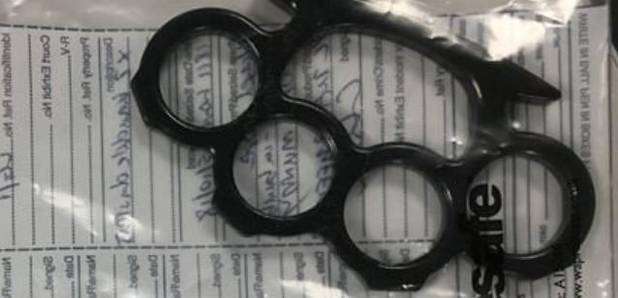 Police have carried out an operation to tackle anti-social behaviour and intimidation in Pinehurst, Swindon.
Two 17-year-old boys were arrested. One was subsequently charged with possession of an offensive weapon after he was found with two knuckle dusters and a baton tied to his bicycle. He has been bailed to appear at Swindon Magistrates Court.
The other 17-year-old was arrested on suspicion of possession with intent to supply Class A drugs.
He was released on bail on condition that he doesn't return to the Pinehurst area.
A total of ten stop searches were carried out, six youths were taken home by officers and a number of potentially stolen bikes were recovered.
Sergeant Nigel Kinderman from the Community Tasking Team in Swindon said: ''This operation is one part of a series of ongoing police activities in Pinehurst in an effort to make the area safer, particularly for children.
''There are problems with groups of youths causing anti-social behaviour, drug running, carrying of weapons and general intimidation of local residents.
'The operation last night focussed on these groups to prevent them from evolving into gangs and to safeguard them.
''Although our main aim was to safeguard the children and get them off the streets back to their homes, it is inevitable that some substantive offences would come to light and a couple had to be arrested. '
'I hope the residents can continue to support the local police in making Pinehurst a safer place.''
Anyone with concerns in their local area should contact their Community Police Team. You can find who your local officers are on our website. Always call 101 to report a crime or 999 in an emergency.