Police Search For Swindon Builder
16 October 2014, 16:37 | Updated: 16 October 2014, 16:41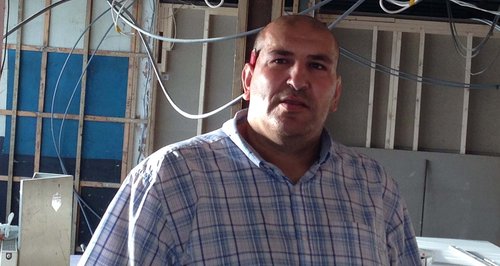 Police are asking for the public's help to identify and trace a man in Swindon who has vanished after failing to finish building work he had been paid to complete.
The man, known only as 'Mr Ali', had begun work at an address in Manchester Road but left without trace on 22 September after receiving a further payment of £9000 for continuing works that were required.

Attempts to find and speak to the man have so far proved unsuccessful and it is believed he has left his home address in the town.

Officers have released an image of the man they are keen to trace (see above).
Anyone who thinks they recognise him is asked to contact the Swindon Crime Management Unit (CMU) on 101. Alternatively people can contact Crimestoppers on 0800 555 111 where information can be left anonymously if they wish.