Profits Up At Dyson
27 March 2017, 06:00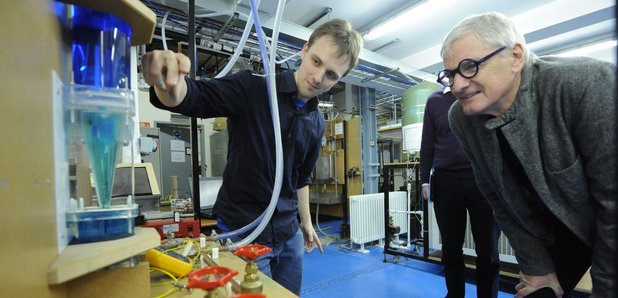 Wiltshire firm Dyson says both turnover and profits were up by more than 40% in 2016, making it one of their best years yet
Here's the full statement from Dyson:
Dyson today announces its 2016 financial results. Turnover grow 45% to £2.5bn while profits reached £631m (EBITDA), buoyed by continuing international expansion and new technologies.
After another successful year, Dyson continues to reinvest the proceeds of its success into its long-term future, creating high quality, high value jobs in the UK and internationally. The company is continuing its £2.5bn investment programme in future technology and is beginning work on a second Wiltshire Technology Campus at Hullavington, increasing its UK footprint 10 fold. This builds on the recent opening of the extended 56 acre campus in Malmesbury and a new Technology Centre in Singapore to access engineering, scientific and technical skills.
Dyson now employs 3,500 engineers and scientists around the world and invests £7m a week in product development. It has more than tripled headcount at its UK headquarters in the past four years as it focuses on developing intellectual property to underpin future technology. It is focusing on intelligent machines and seeking hundreds of software engineers. Dyson is the UK's largest investor in robotics and the company is realising ambitious plans to develop new technologies such as solid state battery cells, vision systems, machine learning, and AI.
James Dyson said, "Software is propelling hardware companies at a faster rate than software is propelling software companies. The power comes from the two working together. That is precisely what we are developing, in Dyson's new technology campuses in Malmesbury and Hullavington and at our centre in Singapore."
Max Conze, CEO, said, "2016 was one of our best years yet, driven by new technology and international growth. Our future is best understood by looking at the new Dyson Demo stores. They get people hands-on with Dyson machines to understand the intelligent technology inside. We will have twenty five flagship Demo stores by the end of the year including Fifth Avenue in New York."